This January sees the next talk in the monthly 'Water Colloquium' series organised by WIRC @ Bath exploring the breadth of water research being undertaken at the University of Bath.
Title: Global Water Security: Pipe Dream or Reality?
Speaker: Michael Norton MBE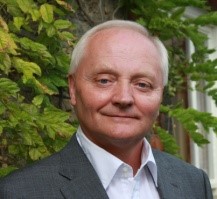 When: Thursday 28th January 2016 at 1.15pm
Where: Room 3.15, Chancellors' Building, University of Bath (Location and maps)
Abstract: In Earth's 45th millionth century a looming and global crisis of freshwater scarcity is on our doorstep; a crisis that is accelerating through our unbridled development, burgeoning demand for food and energy, and the effects of climate change. Only 0.1% of the total global water volume of 1.4 billion cubic kilometers is accessible freshwater; and we are already withdrawing one third of our accessible renewable water resource, much of which is needed to sustain our ecosystems and biodiversity. Estimates suggest that we would need to invest 5 times the current global rate in new water supplies if we are to meet projected demand in 20 years time.  With little chance of investment of such scale taking place, there is a compelling need for water professionals to emerge from their comfort zone. Engineers can play a pivotal role in addressing the water sustainability challenges, by engaging with politicians, decision-makers and those with influencing power. New models for integrated water management are needed to address complex multi-stakeholder demand patterns. Whilst we can and should develop cost efficient water technology, water professionals must grasp this moment to put themselves at the center of water science, technology, politics, environment and economics.