Recently, the Women's Engineering Society (WESBath) came into my school for our STEM week.  They worked with two year six classes, as I am in year 6 I got to meet them. They were polite and happy, but most importantly they were enthusiastic to teach us about their role in engineering. They inspired me and all of my friends.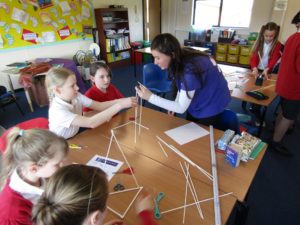 We made straw towers - the aim was to build a tower to hold a jug of water. We were given sticky tape, paper straws and a CD for the jug to stand on.
My group's tower bent and fell, but one group's tower held a full jug!!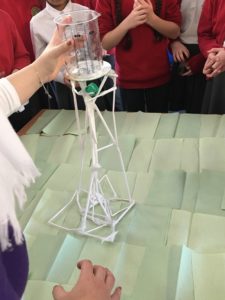 Everyone, including the teachers, enjoyed their visit. I hope they come in again!
Lily
Saltford C of E Primary School
Year 6 Class NS