WESBath and  the Academic Women in Engineering Group at the University of Bath joined forces on Monday, 25 June 2018 to  celebrate International Women in Engineering Day (INWED).  The two groups worked together to organise a networking event and talks from academic staff at different stages of their careers and kicked off with lunch and networking and the chance to get to know the other attendees.
Professor Semali Perera welcomed everyone to the event and introduced the speakers.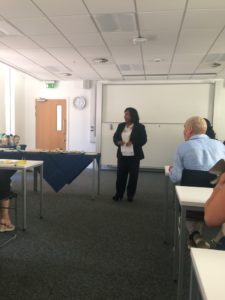 The first talk was given by Professor Carole Mundell,  Professor of Extragalactic Astronomy and the Head of the Department of Physics. She spoke about her impactful journey and the importance of taking risks as they tend to bring unexpected opportunities.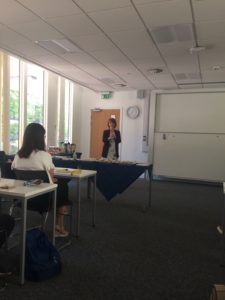 The second talk was given by Dr Danielle Wain, a lecturer in the department of Architecture and Civil Engineering. Her passion for what she does was very clear as she took us through her journey of spending days on boats and investigating water quality.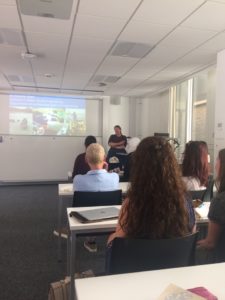 The event was ended with an exciting talk by Dr Hamideh Khanbareh, a prize fellow in the department of Mechanical Engineering and newly appointed Lecturer. Her drive and enthusiasm has taken her all around the world to do all sorts of impressive research.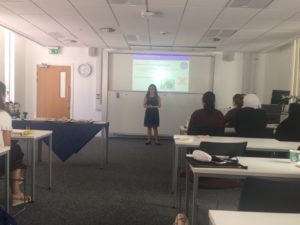 The three talks were very inspirational and highlighted how different and exciting everyone's career path can be and led to interesting questions and conversations. We spent an hour after the event networking, discussing engineering, women and many other issues further!
Leen Jabban, Co-Chair WESBath, Undergraduate, Integrated Mechanical and Electrical Engineering