The AAPS CDT has been awarded funding for 86 students, over the next 5 years.  With our first cohort arriving in Bath on 23rd September 2019, for our first blog, I thought it would be nice to introduce you to them. There are 9 core members who will be taking the MRes year, from a wide range of backgrounds including Psychology, Chemistry and Management. We also have one aligned student who will be working for one of our partner companies alongside completing her PhD part time.
We are very excited to have them here, and are looking forward to seeing them progress through the MRes year and then the PhD Phase.
Thomas Barthelay
Research Theme: Low Carbon Fuels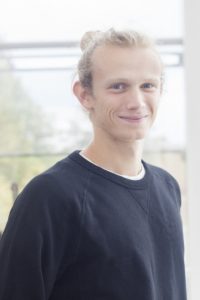 PhD Project: Structural Batteries - Atom Scale Modelling
PhD Supervisor: Andy Rhead
Industry Partner: GKN
Thomas recently graduated from the University of Manchester with an MChem Hons where he studied the structural features of Metal-Organic Frameworks in different states for CO2 conversion. During his undergraduate he also volunteered for an internship at ITODYS Laboratories at Université Paris Diderot looking at high efficiency photovoltaic titanium oxide cells. These are examples of his main research interests of novel approaches to obtain cleaner and more sustainable propulsion systems on a fundamental level. Through AAPS he hopes to facilitate constructive communication between academia and industry whilst being able to carry on contributing to research.
Rob Gray
Research Theme: Low Carbon Fuels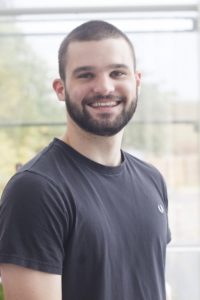 PhD Project: Structural Batteries - Fibre matrix interface scale battery concepts
PhD Supervisor: Andy Rhead
Industry Partner: GKN
Rob graduated from the University of Bath in 2019 with an MChem Hons in Chemistry, which included a year in industry where he worked as a Future Mobility Intern for Shell Global Solutions. It was during this year in industry that he developed a deep interest in energy storage technologies for automotive applications, especially battery materials for electric vehicles. For his Masters project, which was supervised by Prof. Saiful Islam, he carried out a computational modelling study to investigate the atomic scale properties of a novel battery material. As an AAPS PhD student, he intends to carry out research in the area of structural battery technologies.
Verena Kreuzer
Research Theme: Transport Policy and Economics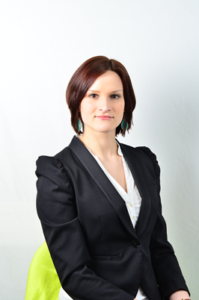 PhD Project: Influence of intelligent system technology on future business models and strategy
PhD Supervisor: Vaggelis Giannikas
In 2014, Verena Kreuzer graduated in environmental system sciences (specialised on business) in Graz, Austria. Her masters project in the field of systems engineering led her to AVL. Starting in 2013, she had the opportunity to participate in developing a systems engineering initiative and training program for students there. Today she is leading a team of about 50 students from different fields of study. In her daily job she strives to create a place of inspiration, teamwork and belonging, to achieve great new things together. Her part-time PhD project is focused on the influence of intelligent system technology on future business models and strategy. Verena has 3 brothers and a wide range of interests from fitness training, law sciences to sewing and more.
Ciaran Llewelyn
Research Theme: Low Carbon Fuels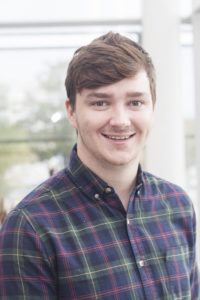 PhD Project: New materials for Automotive Tribo-chemistry
PhD Supervisor: Andy Johnson
Industry Partner: Infineum
Ciaran recently graduated with an MChem Hons from Cardiff University in Chemistry. His final year project working under supervision of Dr Ben Ward was looking at the Potential Silica Coating of 3D Lead Halide Perovskites. Currently a part of the CDT in AAPS with the view to be researching new materials for automotive tribo-chemistry. He is hopeful of combining his chemistry knowledge with that of engineering to steer towards a cleaner future. Outside of university he is an avid football and cricket fan.
Catherine Naughtie
Research Theme: Driver and User Behaviour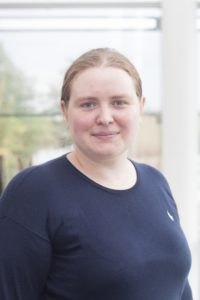 PhD Project: Interaction between different categories of road user
PhD Supervisor: Ian Walker
Catherine recently completed an MSc in Psychology with distinction at the University of Gloucestershire, specialising in attention and decision making. She has been involved in several projects researching situational awareness in complex environments and high-pressure situations. She has joined the AAPS CDT to research interactions between different classes of road users and how the introduction of autonomous technologies, driver assistance systems, and 'smart' infrastructure may influence these interactions. She is particularly interested in how changes to propulsion systems may impact vulnerable road users, such as cyclists and pedestrians, and how they interact with vehicles.
Edgar Romero
Research Theme: Chemical Energy Converters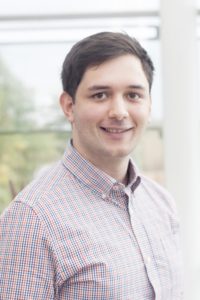 PhD Project: Design and validation methods for additively manufactured heat exchangers
PhD Supervisor: Joseph Flynn
Industry Partner: GKN
Edgar completed his MEng in Aerospace Engineering at the University of Surrey in 2019. With the CDT in Advanced Automotive Propulsion Systems, he saw an extraordinary opportunity to help tackle the multiple sustainability challenges of this generation. His research interests include thermo-mechanical simulations, systems integration and the sustainability of automotive technologies. He is an AMIMechE and hopes to remain involved in academia to collaborate with industry and help provide affordable, clean transport on a world-wide level. Among his personal interests are movies, music, politics and science.
Vicentiu-Iulian Savu
Research Theme: Digital Systems, Optimisation and Integration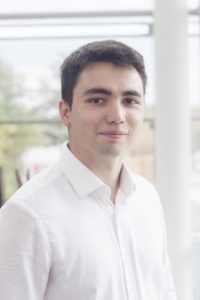 PhD Project: Automated simulation management of complex co-simulation test systems for advance propulsion systems
PhD Supervisor: Chris Brace
Industry Partner: GKN
Vicentiu graduated from Coventry University in 2019 with a first-class degree in Automotive Engineering. During his studies, he researched the combustion process of hydrous ethanol, with the aim of indicating whether it represents a suitable renewable source of energy for thermal propulsion systems. Vicentiu has also been working for Denso Automotive on an industrial placement, as part of the Thermal Systems Department, where he supported commercial design and development activities focused around heating, ventilation and air conditioning units. Outside of his passion for cars, Vicentiu enjoys hiking, cycling and playing chess.
Elisabettamaria Schettino
Research Theme: Chemical Energy Converters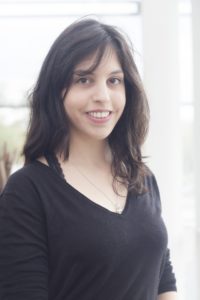 PhD Project: Solid Oxide Fuel Cell for Small/Medium Aerospace Applications
PhD Supervisor: Alfred Hill
Industry Partner: GKN
Elisabetta graduated in 2019 with an MEng in Mechanical Engineering at the University of Aberdeen, Scotland. Her academic background comprehends several projects regarding Computational Fluid Dynamics (CFD) such as: Design of a full car aerodynamic model; Design of a heath exchanger for use in the production of High Density Polyethylene (HDPE) optimised for a minimum pressure drop; and Simulation of a 3 bar explosions on a Floating Production Storage and Offloading unit (FPSO).
As an extracurricular activity, she was part of a team building a Hydrogen-Fuelled vehicle to compete in the Shell Eco-Marathon (SEM). SEM is a competition where students from all over Europe design and build vehicles with the aim of being fuel/energy efficient. In the team she was the Head of Body-work as well as the Safety Officer. This two-year opportunity allowed Elisabetta to expand her knowledge and experience on Fuel Cell piping and electronics.
Alex Young
Research Theme: Chemical Energy Converters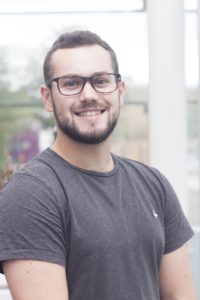 PhD Project: Thermodynamic and kinematic analysis and modelling of the ISOTOPE-X cross-linked opposed-piston free-piston engine
PhD Supervisor: Aaron Costall
Alex graduated from the University of Bath in 2019 with an MEng (hons) in Integrated Mechanical & Electrical Engineering. Throughout the degree, his passion for internal combustion engines was perpetuated by various courses and projects, especially during his final two years with Team Bath Racing (TBR) - Bath's ICE Formula Student Team. During his penultimate year, he worked on Engine Simulation and Intake System Design, which he used to optimise the boosting system used on the car. In his final year, he assisted in Engine Mapping whilst designing and manufacturing the wiring harnesses and PCBs for the various control systems on the car. Whilst at competition, he gained valuable insight to the demands of running a race team as he continued to tune the engine and control system set-ups for each event. He hopes to use his passion for ICEs to deliver ground-breaking research as part of the AAPS CDT into futuristic hybrid powertrain systems.
Immanuel Vinke
Research Theme: Digital Systems, Optimisation and Integration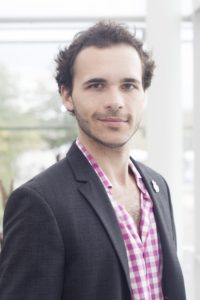 PhD Project: Closed cycle water injection for internal combustion engines
PhD Supervisor: Sam Akehurst
Industry Partner: Solenal GmbH
Immanuel Vinke graduated at Bath University with a MSc in Automotive Engineering in 2019, having previously studied Motorsport Engineering at Oxford Brookes University. He combined his studies at Bath with working at BMW Motorsport as a Performance and Chassis engineer as well as a component and design analyst. Due to his Motorsport background, both as a racing driver and engineer, combined with a strong personal interest in fuels and combustion engines, he chose to undertake a simulation project at Bath University dealing with engine performance of a high-performance combustion engine when converted to ethanol E85 and LPG Fuel. Furthermore, as part of his dissertation, he conducted a life cycle assessment of a dual-biofuel production plant, producing biodiesel and renewable methanol. As part of the AAPS CDT programme he aims to undertake research in renewable and carbon neutral fuels.
Check back regularly to see what they get up to over the next 4 years.