The AAPS CDT has been awarded funding for 86 students, over the next 5 years.  Our first cohort joined in September 2019, and second cohort started in September 2020.
There are 19 core members of cohort 2 who will be taking the MRes year, from a wide range of backgrounds including Environmental Sciences, Civil Engineering, Psychology, Maths, Natural Sciences, Chemistry and Business and Management. Out of the 19 students, 5 joined with pre-defined PhD projects, the rest of the cohort will develop these projects during the MRes year.
Due to the ongoing Covid-19 situation the first semester of the MRes year is planned to be delivered in a blended approach, the 'Bath Blend', combining in person activities on campus, live interactive learning and structured independent study. We are very excited to have them here, albeit mostly virtually, and are looking forward to seeing them progress through the MRes year and then the PhD Phase.
Sina Alishahpour
Research Theme: Low Carbon Fuels
- PhD Project: Sun + CO2: a match to drive a more sustainable future
- PhD Supervisor: Antonio Exposito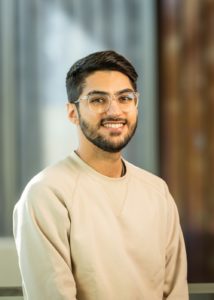 Sina graduated from the University of Loughborough with a BEng Hons in Mechanical Engineering, with strong personal interests in internal combustion engines and additive manufacturing. Later graduating from the University of Bath with an MSc in Business Analytics, he explored the fields of data analysis and business operations before joining the AAPS CDT to gain a better understanding of the sustainable development of the automotive sector and explore new research themes such as the role of chemical energy conversion and low carbon fuels in future automotive propulsion systems. Outside of work, Sina likes to listen to lots of music and podcasts and get some exercise when possible.
James Angus
Research Theme: Digital Systems, Optimisation and Integration
- PhD Project: AI approaches to automate Bill of Materials Validation
- PhD Supervisor: Chris Brace
- Industry Partner: Quick Release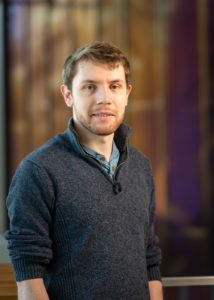 Before joining the AAPS CDT, James had been working in the automotive industry since the start of 2018 for consultancy firm Quick Release Ltd as a Project Analyst focusing on product data management during manufacturing . His previous work focused on areas of Bill of Materials (BoM) management, change management co-ordination, inventory & quality issue reporting and RCA. Before working in industry James had graduated with a MEng in Mechanical Engineering at Exeter University in 2017 with an interest in control theory and systems modelling. For his PhD topic James will be exploring the use of AI to automate BoM validation which will aim to reduce miss-builds and provide vehicle makers with good information across the whole product line-up, allowing for more accurate planning in terms of assembly as well as financial control. Outside of University he enjoys squash, badminton and getting outdoors where he can hike and camp.
Abdelrahman Elmagdoub
Research Theme: Digital Systems, Optimisation and Integration
- PhD Project: Machine Learning Algorithms for Freevalve Optimization
- PhD Supervisor: Nic Zhang
- Industry Partner: Freevalve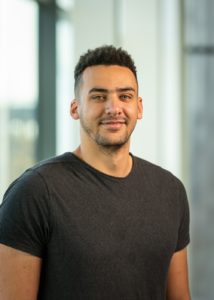 Abdelrahman completed his MEng (Hons) in Mechanical Engineering with Honours in 2019 at City, University of London followed by an MSc in Racing Engine Systems at Oxford Brookes University in 2020. During his time of studies, Abdu was highly involved in IMechE Formula Student, being an active member in City Racing's ICE Team and Oxford Brookes Racing's Electric Team. Starting the second year of his undergraduate degree as a design co-ordinator, he took on positions of Powertrain Lead and Team Lead in his final years at City. In addition to timekeeping, procurement, team integration and ensuring deliverables are met, part of his responsibilities included design, optimization of Intake and Exhaust Systems and Integration of a small-scale Electric Supercharger. At Oxford Brookes Racing, his responsibilities included design, development and integration of OBR20's epicyclic gearbox. He spent his summers working alongside industry engineers at Mercedes-Benz, Daytona Motorsport and Honda Motorcycles where he gained invaluable experience in automotive engine design, manufacturing, and maintenance. His interest in Digital Systems, Control and Optimization developed while working on his MSc thesis at Brookes, investigating Machine Learning Algorithms to Predict and Reduce Emissions in a GDI Engine with Positive Valve Overlap for Racing Applications. Within AAPS, Abdu sees a valuable opportunity to play a major role in tackling the rising sustainability issues and help provide a cleaner future for successive generations.
Isaac Flower
Research Theme: Propulsion Electrification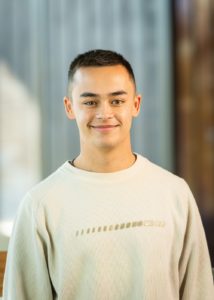 Isaac recently graduated from the University of Bath with a BSc in Natural Sciences (Physics with Chemistry), in which he undertook a year-long placement at Shell Global Solutions as an Electric Mobility intern. For his final year project, Isaac developed a model to predict financial crashes by utilising the self-exciting nature of a financial market, a technique that is used to predict earthquakes and their aftershocks. During his time at Shell, Isaac worked on many projects surrounding electric vehicles and charging infrastructure, including research into smart charging and discharging profiles to reduce battery degradation during DC fast charging, analysing data for the Wireless Charging of Electric Taxis (WiCET) Project, and the creation and management of an electric vehicle database. He also gained considerable expertise in the ISO 15118 charging communication standard, its "Plug and Charge" feature, and the related ecosystem. Isaac has an interest in the development and optimisation of smart charging and vehicle-to-grid algorithms, which could allow electric vehicles to provide ancillary services, enable further renewable energy integration and increase customer incentives. Outside of university, Isaac is an avid drummer and enjoys powerlifting, swimming and running.
Ryan Hughes
Research Theme: Propulsion Electrification
- PhD Project: Thermal modelling of electric machines
- PhD Supervisor: Chris Vagg
- Industry Partner: AVL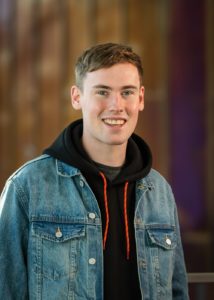 Ryan has a Master's degree in Mechatronics from the University of Bath, which he completed after studying a Bachelor's in Renewable Energy Engineering at the University of Exeter. Ryan is interested in applying his knowledge of mechanical and electrical engineering to the electrification of automotive propulsion. During his Master's he lead the powertrain team for the University of Bath's autonomous electric formula student car and subsequently completed his thesis on the thermal management of a solid polymer electrolyte lithium metal battery pack. Within the AAPS CDT Ryan aims to widen his knowledge of other disciplines relating to the sector and develop electrical powertrain technologies, with a focus on battery systems. Outside of University he likes to run, cycle, and work on motorcycle projects!
Charlie Gaylard
Research Theme: Digital Systems and Optimisation
- PhD Project: Beyond Predictive Energy Management
- PhD Supervisor: Chris Brace
- Industry Partner: AVL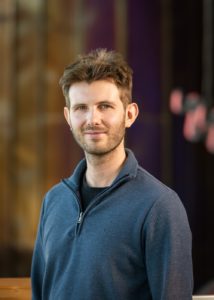 After graduating in Motorsport Technology in 2011, Charlie held several operational roles in the motorsport industry including Production Controller and Design Coordinator for Formula 1 teams and supplier companies with composites. In 2017 he returned to study for a BSc Top-Up in Automotive engineering at the University of Brighton where he worked on the design and manufacture of a Formula Student Chassis with a focus on ergonomics and regulatory compliance. Following his graduation, Charlie joined the Formula E team Mahindra Racing as a Design Engineer, working on the design of the cooling system and inboard suspension components among other projects. Charlie has joined the AAPS CDT hoping to apply his experience in design and manufacturing while widening his knowledge and expertise to help improve efficiency and sustainability in vehicle design. Outside of University he enjoys surfing, playing the guitar and motorsport.
Kacper Kaczmarczyk
Research Theme: Chemical Energy Converters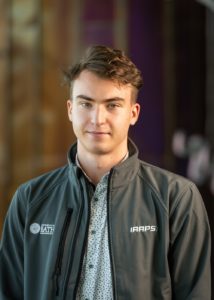 Kacper graduated from University of Wales Trinity St. David in 2019 with a first-class BEng (Hons) in Motorcycle Engineering, focusing on powertrain development. Kacper's final year thesis expanded upon the understanding of internal combustion engines (ICE); specifically, calculating real polytropic index during combustion, in addition to adopting and modelling turbulent jet ignition technology from Formula 1 into a passenger car engine. His passion for ICEs was realized by a race engine development company, Race Techniques Ltd. where Kacper carried out modelling & optimization of high-performance Porsche engine. Subsequently, Kacper also led a team for modelling and optimizing Ford Zetec hill climb racing engine, for which he designed a bolt on passive turbulent jet ignited system, based on his thesis work. Kacper is also motorcycle enthusiast, which drove him to become data analyst of Kawasaki sub-team of Orthus Racing for one racing season. Kacper is interested in advancing ICE sustainability and performance via computer modelling and looks forward to working within AAPS to edge closer to his ambition of a carbon neutral, efficient and exciting propulsion future.
Constantinos Liagas
Research Theme: Propulsion Electrification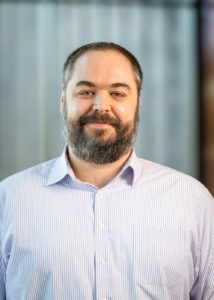 Constantinos has been working in the automotive industry since 2009. Most recently as a Systems Team Leader at Delphi Technologies, he headed the design of a diesel exhaust aftertreatment controller and software, destined for use in the Asia Pacific region. In 2006, he was awarded a BEng in Electronic Engineering by the University of Sheffield and in 2016, an MSc in Electrical and Electronics Engineering with distinction by the University of Greenwich. Outside work he mainly enjoys movies, and games but also dabbles in music with his guitar, he also enjoys a good coffee with friends. He joins the AAPS CDT with an interest in Propulsion Electrification and hopes to further his own and his industry's knowledge in the area of Power Electronics and Wide Bandgap semiconductor devices as we progress to cleaner transport systems.
Aaron Lister
Research Theme: Low Carbon Fuels
- PhD Project: Crude Sulfate Turpentine as a new source of biorenewable fuel
- PhD Supervisor: Steve Bull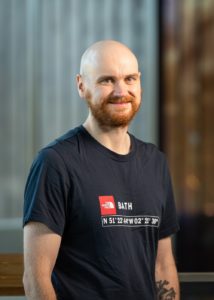 Aaron recently completed his BSc Chemistry degree from the University of Huddersfield in addition to receiving the Ross Thompson Physical Memorial Prize for Outstanding Performance in Physical Chemistry in the final year. With a particular interest in organic chemistry, Aaron is very excited to have the opportunity to learn more about automotive propulsion technologies in the hope of building his understanding on alternative fuel sources. Concerning his research project, Aaron will be working towards optimising production of p-menthane/p-cymene blends from naturally occurring crude sulfate turpentine and how these blends could be incorporated within combustion engines. Away from University Aaron enjoys making music, lifting weights and travelling.
Lukas Macha
Research Theme: Propulsion Electrification
- PhD Project: Advanced system engineering processes for electrified powertrains
- PhD Supervisor: Chris Brace
- Industry Partner: AVL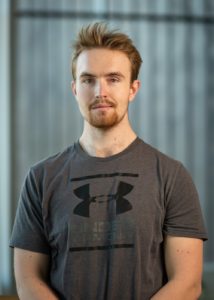 Lukas graduated from the University of Derby in 2020 with first-class BEng (Hons) in Motorsport Engineering. During his undergraduate studies he undertook an industrial placement at Jaguar Land Rover working in Prototype Manufacturing where he gained an insight into vehicle manufacturing learned how to apply Lean Manufacturing, assess feasibility of design and gained experience of technical analysis in a fast paced environment of Pilot Operations. He spent the summer of 2019 working in Race Engines and Quality Department at ŠKODA Motorsport where he gained an experience of working in a WRC 2 motorsport team. For his final year project he worked on Hybrid Powertrain Development for WRC 2 Application which mainly involved HEV modelling and simulation studies. Within the AAPS CDT, Lukas wants to study Supervisory Control Algorithms and Energy Management Strategies of Hybrid Electric Vehicles. He has a range of interests outside of University from training, motorsport, movies, PS4 and more.
Lois Player
Research Theme: Driver and User Behaviour
- PhD Project: Psycho(patho)logical predictors of (automotive related) pro-environmental attitudes and behaviours
- PhD Supervisor: Punit Shah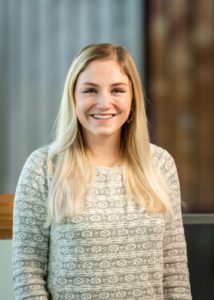 Lois recently graduated from her BSc in Psychology at the University of Bath with First Class Honours. Throughout her degree, she was part of a research group looking at social processes in developmental disorders such as Autism, and published several papers in this area. In the final year of her undergraduate, she was a research assistant for Bath and North East Somerset Council, studying public perceptions of the proposed Clean Air Zone. This experience propelled Lois' passion for environmental psychology. Lois also worked at a technology company builder, which sparked her desire to apply Psychology to real-world problems. Combining these interests, Lois is interested in understanding how to promote pro-environmental behaviours in understudied, vulnerable populations, such as those with developmental disorders or mental health conditions. Within the AAPS CDT, Lois aims to understand how to encourage pro-environmental behaviour and increase adoption of new vehicle technologies in vulnerable populations, thereby improving their quality of life, and tackling larger societal environmental issues.
Rita Prior Filipe
Research Theme: Sustainability and Low Carbon Transition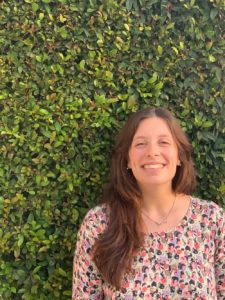 Rita has an Integrated Master in Civil Engineering, given by Instituto Superior Técnico (University of Lisbon), where she mainly focussed in the field of Urban Planning, Transportation and Systems. After finishing her degree she worked for about three months working at a Transportation Systems company and, for the rest of the year, she collaborated with her University to develop and revise the Municipality of Sines' Master Plan. For her final project, she studied the development and modelling of Smart Cities and if, for that, the opened standard CityGML could be used. With this she realised that technology and innovation alone cannot move the world forward, cities need to keep up and be prepared to receive these current developments. Through AAPS she hopes to keep exploring the concept of smart cities (transportation and urban planning) and investigating how they can develop alongside the current advancements in the automotive industry. She enjoys lifelong learning to approach collaboratively new challenges in a team, working towards collective goals for the public good.
Patrick Prince
Research Theme: Transport Policy and Economics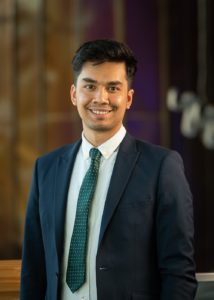 Patrick graduated from the University of East Anglia with an BSc in Economics and an MSc in Enterprise and Business Creation. Patrick has completed an undergraduate dissertation which investigated the government policy required to effectively disseminate emerging technology across the UK economy. He has also completed a masters dissertation on entrepreneurial action, in particular the psychological antecedents that lead to an individual becoming an entrepreneur. His current research interests lie in technology strategy, in particular the implications of technological discontinuous change for incumbents and in offering pragmatic approaches for such incumbents to design effective entrepreneurial opportunities to exploit in order for strategic renewal. Patrick's intends to become a world-class transdisciplinary researcher, with the guidance of AAPS CDT and his supervisors, whose research can be efficiently applied by practitioners within the automotive industry.
Howard Richards
Research Theme: Propulsion Electrification
- PhD Project: Understanding the influence of battery current ripple
- PhD Supervisor: Chris Vagg
- Industry Partner: AVL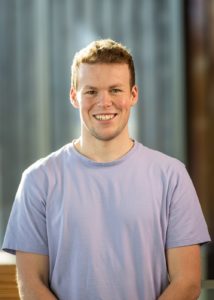 Howard has joined AAPS CDT after graduating from Imperial College London where he studied Mechanical Engineering. Having grown up on a farm, Howard spent much of is early life tinkering with engines and machines giving him an affinity for solid mechanics. During this time Howard demonstrated this natural ability through his knowledge of ICEs and transmissions, and found a new affinity for electrical systems. This led to mechatronics as a desired field of study and under Dr. Costall (who joined IAAPS in 2020) in his final year, he undertook research into the viability of the electrification of agricultural machinery. Overcoming a lack of knowledge and guidance available to him in this area he produced a bottom-up analysis of tractors including 12 independently recorded duty cycles with results intended to be published imminently.
Paloma Rodriguez Santana
Research Theme: Low Carbon Fuels
- PhD Project: Structural Batteries: Micromechanical scale - Mechanical resilience
- PhD Supervisor: Andy Rhead / Alex Lunt
- Industry Partner: GKN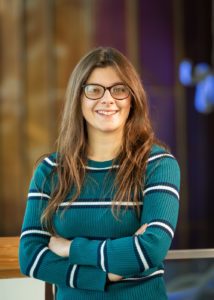 Paloma recently graduated from the University of Bath in 2020 with a first-class MEng (hons) in Mechanical Engineering. As part of her degree, she undertook a year-long placement at JCB, which consisted of three distinct four-month placements in different company departments. This allowed her to gain a broad insight into manufacturing, design techniques and processes required for large scale production. During her degree, she also became involved with Bath's ICE Formula Student Team, Team Bath Racing, by helping with composite part manufacturing in her first year. In her third year, Paloma designed various chassis components, including roll-over and crash protection and chassis aerodynamic optimisation. In her final year, Paloma was elected Chassis lead for the 2020 season, with her final year project focusing on composite manufacture and optimisation of insert design and location strategy in composite sandwich panels.
Joris Simaitis
Research Theme: Sustainability and Low Carbon Transition
- PhD Project: Life cycle assessment of current and future passenger transport technologies in the UK
- PhD Supervisor: Sophie Parsons

Joris holds two distinction master's from Departments of Civil Engineering and Chemistry at UCL. For his recent MSc project, Joris collaborated with the UCL Circular Economy Lab modelling Life Cycle Assessments (LCA) for project NOMAD - an EU Horizon 2020 project exploring emerging technology for anaerobic digestion value-chains. In parallel, Joris manages Editors for Impact CIC - a social enterprise providing media access to charities making an impact in sustainability - and is a Contributing Writer at Degrees of Change - a community demystifying climate change and sustainability. Joris is determined to become a leader in EU automotive sustainability to help achieve EU climate neutrality by 2050. Electrification of transport grows, and the environmental debate of batteries remains fierce and uncertain. For his PhD in AAPS, Joris seeks to leverage LCA to explore, demystify, and map environmental hotspots of emerging battery technology with the ambition to better-define Circular Economy pathways for emerging battery supply-chains. On the side, he is super enthusiastic about coffee, videography, gym, and has a dangerous sweet tooth.
Alex Trenam
Research Theme: Application of Mathematics
- PhD Project: Structural Batteries: Reduced order models for battery management systems
- PhD Supervisor: Tristan Pryer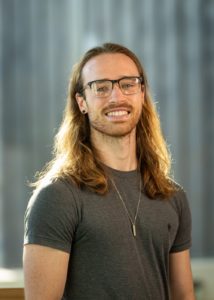 Alex graduated from The University Of Sheffield with an MMath in Mathematics in 2019. He tailored his degree to focus on his interests in both pure and applied topics, completing his fourth year dissertation on monomial ideals (abstract algebra). With a broad background in many mathematical areas and a passion for problem solving, Alex was intrigued to see how his skills could be useful in the challenges facing the automotive industry. His motives for joining the AAPS CDT are rooted in his wanting to learn more about the systems that power modern vehicles and what unanswered questions exist to stimulate mathematical thought. He hopes that experiencing the unique inter-disciplinary nature of the program will allow him a more holistic perspective of both the industry and the world. Outside of his studies Alex has a passion for creating music under the name Eskafell, with songs available across major streaming platforms, he also enjoys climbing and keeping fit.
Onur Tokkan
Research Theme: Chemical Energy Converters
- PhD Project: Leidenfrost propulsion for cooling flows in AM parts
- PhD Supervisor: Andrew Rhead
- Industry Partner: GKN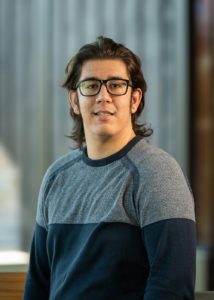 Onur has recently graduated from the University of Brighton with a first-class honours degree in MEng Automotive Engineering, where he investigated Characteristics of Nanofluid Sprays and their Cooling Performance on a piston surface. A poster produced from the findings of this study was presented at the 29th European Conference on Liquid Atomization and Spray Systems (ILASS). Furthermore, during his studies, he had a chance to work in an electric vehicle conversion project where he focused on designing the thermal management system. The AAPS CDT provided the perfect opportunity to investigate these two areas of interest further in a collaborative and innovative environment. As an AAPS CDT student, he will be carrying out research in the area of Leidenfrost propulsion for cooling flows in AM parts. Outside of the University, he is a passionate racing and a football fan he likes playing basketball and go karting.
Julian Wilkinson
Research Theme: Sustainability and Low Carbon Transition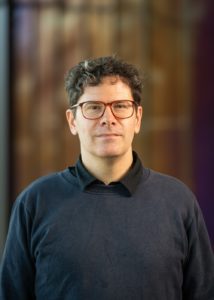 Julian graduated from Birkbeck College, University of London in 2019 with an MSc in Climate Change, where his thesis investigated global greenhouse gas emissions from the animal agriculture sector, and possible reduction pathways to 2050 and beyond. He was attracted to the transdisciplinary nature of the AAPS CDT, especially the opportunities in the MRes year for teamworking with students with diverse areas of expertise. His main research interest is in decarbonising the goods transport sector in the UK. In his spare time, Julian volunteers for a local food bank and enjoys countryside walks, solving sequential movement puzzles and playing the piano.