Psychology Student Karen shares her tips on managing online exams:
Exams are coming up and it is normal for you to feel nervous. Online exams are likely to be an unfamiliar mode of exam for you therefore here is a complete guide to help ace your exam step by step.
 Before the Exam
Tip 1: Schedule your revision time
Having a realistic and specific study timetable will help you keep your revision progress on track. It is a good way to avoid procrastination. Make sure to spread out the workload because you will not want to experience a tremendous of stress or pull an all-nighter before the exam day.
rewatch lectures/notes about the exam and revision
set a target amount of working hours and chapters/topics for each day e.g. I will revise two topics for five hours on Monday
if you struggle to focus, try revising a mixture of modules and topics in one day so you are less likely to be bored out by the similar content
remember to spare time to do extra reading on top of your lecture material to get the higher grades!
Tip 2: Reorganise your notes
A good set of notes will definitely help you with taking in the information and accessing them easily.
use figures, mind maps, tables
identify the key themes and topics
reorganise your notes in themes
after revising each topic, close the book and make a Cornell note (short summary sheet) to write down what you can recall. Then, open the book and check what information you have missed and add those into the notes/revise them again
make a list of references with links to use as examples
condense your notes into a short, precise cheat sheet so you can have a clear overview revision of the whole module
identify how themes link together
make a list of comments from markers of previous assignments
Tip 3: Do a mock exam
It is very likely that there will be some mock exam practice given/past papers on Moodle. They are the best revision materials for exams.
do them under timed conditions to get a feeling of the stress and pace of the exam
take the opportunity to test the internet and equipment before the exam
 Tip 4: Look after yourself
We often neglect the importance of maintaining good physical and mental health during the exams when we are so focused on revision. Yet, staying healthy is vital to performing well on exam day!
stay hydrated! 1.2L of water a day is proven to quicken brain processing including memory
switch your coffee to green tea! Caffeine only provides short term support and you are likely to feel fatigue afterwards. Green tea provides antioxidants that boost your concentration
prepare your meals beforehand. Make bigger portions of food to eat for a few meals, so you do not have to spend a lot of time on cooking
do grocery shopping before the intense study period so you can have a fridge full of food which is more convenient to prepare your meals
if you really struggle to find time to cook, prepared meals are definitely better than skipping a meal!
try not to stress eat! Sweet snacks like chocolate lead to fatigue. Instead, switch to nuts, dried fruit or yogurt which are high protein foods that improves memory
exercise! Working out is NOT a waste of time. It does not take long but can increase your work efficiency, keep your mind focused and act as a perfect break for your mind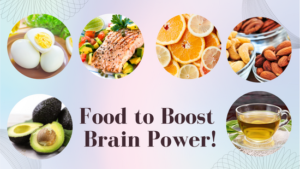 Tip 5: Do logistic/technical preparation
make sure you know who to contact when you do come across technical difficulties
test out the Wifi, device(s) beforehand
find a comfortable, clean, quiet spot to do your exam
notify your housemates/family about your exam timetable to minimise disturbance
try out the exam software e.g. Inspera. There are videos about how to use it on the University website. Do the trial exam and try functions like uploading your files
turn on auto save on software you are using e.g. Word, so you will not lose everything
fully charge your computer the night before
leave more spare time for submission as many people may try to hand in at the last minute
download your key readings/resources from the internet/Moodle beforehand to ensure accessibility on the day
On the exam day
Tip 1: Read through the questions carefully
don't get too excited if your favourite topic has come up. Carefully read what the question is asking and make sure your answer is relevant and the actual question is answered
analyse the topic, breakdown which lecture notes to access (if it is an open-book exam), theories to use
identify instruction words (e.g. suggest, compare, discuss)
Tip 2: Plan your answer
what is your main argument?
structure: Make sure your whole essay flows well
have you explicitly answered the question?
how many questions are there? How much time to spend on each?
application: Have you added real-life examples?
critical analysis: Have you a good balanced argument? Is there enough evaluation?
Tip 3: Keep track of time
have a timer if necessary
write concisely
spread your time across different questions. Each question is usually marked independently so do not give a perfect answer for the first question and end up not having enough time for the second one
Tip 4: Do NOT panic
I know it is easier said than done. Feeling nervous is normal during or before an exam but do not get so stressed that it affects your performance. Take a deep breath and remember you have prepared a lot and done your best. Be confident in yourself and I wish you good luck for your exams!