Wellbeing ambassador, Rosie, explains how the Be Well app works and her favourite features to use as a student
I thought this would be a great opportunity to share some information about the recently launched Be Well app and how you can use it as part of your everyday routine.
What is the Be Well App?
The Be Well app is a free, well-being resource which provides ongoing support all day, every day
It was created for University of Bath students to help manage their wellbeing in simple and practical steps
The app lets you explore a whole range of resources like blogs, podcasts, mindfulness exercises and other support tools
What do I like about it?
The Be Well app is the first well-being app I've used which has an AI feature, Charley, that you can chat with. Charley helps you to set achievable daily habits and evening routines in an interactive text discussion. What is great about this collaborative chat is that you can tailor habits to you.  That means you can focus your discussions on areas specific to you and things you're struggling with.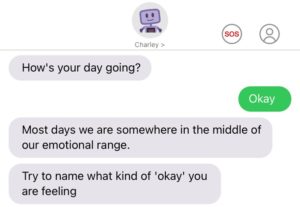 One aspect of the app I really love is the journaling feature. I find the evening gratitude prompts beneficial for my own reflections as it allows me to take time to focus on the positive aspects of each day.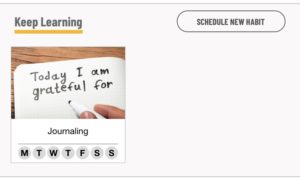 Thanks to the explore page, I can keep up with the current and upcoming wellbeing activities and workshops all in one place. Right now, there are dog walking sessions, student gardening and cooking classes available for students to join.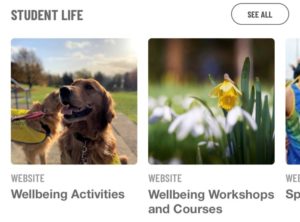 What is ideal about the Be Well app is that it is always on hand. As students, our lives can feel so busy and chaotic that sometimes it feels like we don't have time to stop and take a break. With the help of Charley, and the Be Well App, you can start setting daily habits and routines to stay on top of your wellbeing.
You can try the app yourself by downloading it from the App Store or Google Play store