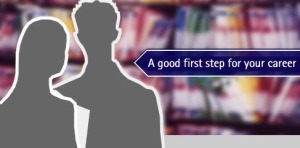 In my afternoon drop-ins yesterday the vast majority of questions from new students were around how to find an internship.  Whilst it is generally more common for recruiters to offer internships to second years, there is a shift in recruitment practice with more and more employers engaging first years.
One such way of engaging first years is through Spring Insight Weeks. These are generally shorter than a full internship and usually take place over the Easter break. However this does change depending on when Easter falls. Please do check your academic timetable before committing to any Insight Weeks!
Insight weeks allow first years to explore different sectors and to find out what it's like working for particular employers. They are also a great way to begin to clarify your career thinking. Crucially, doing an insight week in your first year will help you when you apply for an internship in your second year. The LSE Careers Service have helpfully put together a list of Insight Weeks and opportunities for first years.
There are other ways of gaining work experience, The Huffington Posts article on 'How to boost your CV without Leaving Campus' offers excellent tips and advice! The Careers Service also hosts over 150 employers in Semester 1, many deliver presentations on campus showcasing opportunities within their organisations. Why not come along to a few and see what's out there?
You may also want to consider speculative applications as a way to secure work experience over the summer.  Just because an organisation isn't advertising opportunities doesn't mean they won't consider potential candidates. The key is to approach organisations in the right way: create a strong CV and cover letter, research potential companies and write to a named individual. Usually SME's are more open to this approach; check out business directories such as Kompas to identify companies in your area. Finally pop in to the Careers Service, we have a host of resources you can take-away and our Careers Advisers can support you with putting together your speculative application.