One of my clients asked yesterday, 'How do I find the best job?'
This made me think, whilst we have a huge number of employers on campus; all trying to persuade you to start your graduate career with them, how do you decide they're the best?
To me defining 'the best' comes down to whether an employer is right for you! Easier said than done as many organisations look pretty similar and offer much of the same opportunities. Therefore the first step is to clarify what is important to you in your future job and employer. It's a bit like creating a shopping list. You may want to consider the following: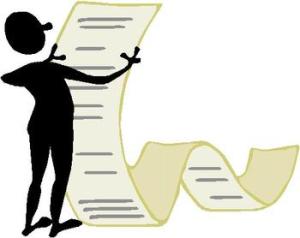 What salary package are you looking for? (Important to be realistic here!)
Whether you want to work for an SME or a multinational?
Are you fixed or flexible in regards to the geographical location?
What are the opportunities and challenges within the sector you're considering?
What are your values and how do these fit with a particular company's culture?
The next step is to break down your shopping list into vital ingredients for your job satisfaction. Use this list of ingredients when evaluating job descriptions and when talking to company representatives on campus. You'll be surprised just how much you can learn through an informal conversation. It is also worth contacting Bath Alumni working for particular companies, they will not only be able to advice you on making successful applications but also provide helpful insights about the organisation culture. Pop in to the careers service to look at the Graduate Contact list.
Remember job hunting is a two way process: it's not just about whether you're right for a particular job but it is also about whether a particular job is right for you!
Ps. I stumbled across this really interesting article from the Guardian on "What employees from around the world look for in a job" - definitely worth a read!