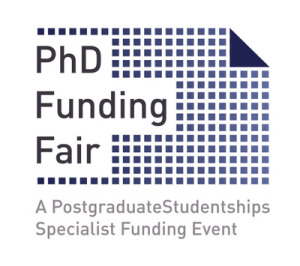 PostgraduateStudentships is running two PhD funding fairs in December 2014. Please note you need to APPLY to attend and the deadline to apply is 6pm on Tuesday 2 December. There are two fairs taking place:  London – 4 December and Leeds – 10 December.  The fairs bring together more than 25 UK universities with specific PhD funding to offer. Students who have achieved or are expected to achieve either a 1st or a 2:1 in their undergraduate degree or a merit or distinction in their masters degree can apply to attend. The Fair is for you if:
You are considering doing a PhD and looking for funding.
You want to talk to and network with some of the best UK Universities that are looking for high quality PhD students
You'd like to find out more about studying for a PhD, get some advice  and talk to PhD students to understand what it's really like
For more information and to apply, visit the PostgraduateStudentships website.
Please note that PhD funding may be subject to residency requirements or other restrictions.