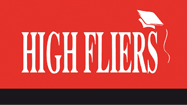 The Graduate Market in 2015 – is a study of graduate vacancies and starting salaries at UK's 100 leading employers, conducted by High Fliers in December 2014. In order to create this league table of leading UK employers, High Fliers Research  interviewed over 18,000 final year students who between them  named over 1,200 different organisations during the survey – the 100 employers with the most student votes formed The Times Top 100 Graduate Employers for 2014/15. You can pick up the Times Top 100 Graduate Employer Handbook for 2014/15 free from the Careers Service.
The last six years have certainly been a turbulent time for the graduate job market and it is therefore encouraging to hear that overall graduate vacancies among the Times Top 100 Graduate Employers are expected to increase by 8.1% this year.  The High Fliers report predicts graduate recruitment will be at its highest in 2015.
Below are some interesting points to note from the survey:
Alongside engineering, the largest growth in vacancies is expected in the public sector, accounting & professional services, banking & finance, retail and the armed forces; which together intend to recruit over 1,200 extra graduates in 2015.
Recruiters have confirmed that 31% of this year's entry-level positions are expected to be filled by graduates who have already worked for their organisations, either through paid internships, industrial placements or vacation work.
The average starting salary in 2015 is £30,000 (interestingly the highest published graduate starting salaries for 2015 are at Aldi (£42,000) and the European Commission (£41,500).
There is a significant growth in the number of employers offering work experience opportunities to 1st years.
More than four-fifths of organisations are offering vacancies in London for 2015 and almost half plan to hire new recruits for positions in the South East of England.
Despite of the silver lining, the graduate job market remains competitive. According to the Association of Graduate Recruiters (AGR), significant number of vacancies remain unfilled as employers are unable to find the right candidates. Graduates must ensure they really do their research, target their applications and ensure their CVs do them justice if they want to be in with a good chance of securing employment upon graduation. If you are a Bath Student, do consider exploring the resources on the Careers Service website and book a 1:1 appointment with an adviser.
If you are a member of staff and would like to discuss The Graduate Market 2015 report further, then please get in touch with your Departmental Careers Adviser.