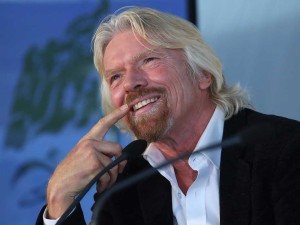 ---
This morning I came across this article, in which Richard Branson explains why he considers dyslexia his greatest business advantage. He says having dyslexia strengthened his communication skills and credits it with another of his signature management techniques: the habit of always taking notes. He writes in his 2014 book "The Virgin Way" that he learned as a child that if he ever had a chance at remembering anything, he'd need to jot it down. To this day, he says he carries a notebook everywhere.
He goes on to say, "if you are dyslexic, it is important that you do not allow yourself to feel inferior just because you can't spell every word in the dictionary. Vary your activities and interests so that you can uncover your strengths". According to the NHS, approximately 10% of the British population has dyslexia, to some extent, making it one of the most common learning difficulties. Yet students and graduates with dyslexia often worry about informing potential employers of their condition. In a blog post a few months ago, we talked about how you can harness dyslexia to give you an advantage when job hunting.
If you would like to discuss the pros and cons of disclosing dyslexia to potential employers or would like help with any aspect of job hunting, please book a quick query and chat to one of our expert careers advisers.