If you answered "attending the biggest ever careers fair on campus" then everyone in the careers service bows to you! If, however you haven't got the fair in your diary, then you're missing out - big time!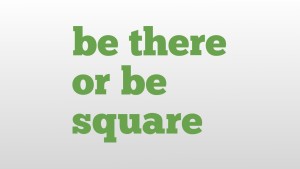 Our Autumn Careers Fair, sponsored by PA Consulting and Shell will be held over two days, Thursday 15 and Friday 16 October 2015 from 11am to 4pm (3pm Friday), and will be at the Sports Training Village (Netball Courts). Over two days, you have the opportunity to meet 200 employers from a wide range of employment sectors who are interested in YOU!
Have a browse through the full programme or download the list of companies offering placements. Consider our top-tips to make the most of the fair:
Research the fair thoroughly as well as the employers exhibiting at the fair before you go.
Dress to impress, first impression do matter.
Plan your visit and meet representatives from companies you are particularly interested in first!
Prepare some intelligent questions for the recruiters at the fair, don't ask the same questions as everyone else, be original.
We know thinking up good questions isn't easy, so keep an eye on our blog tomorrow - we will post a list helpful questions you can ask at the fair.