Motivation questions explore your enthusiasm for the role, company and the sector. Interviews are expensive business and the employer wants to make sure they offer the placement or graduate job to the best and most suitable candidate.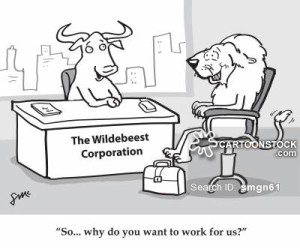 Typical motivation questions include:
Role
What made you apply for this role?
What do you think are the day-to-day priorities of this role?
How does this opportunity fit with your long-term career plans?
Company
Why are you interested in working for us?
Who do you think are our main competitors and how are we different to them?
What do you know about our business culture and how does this align with you as an individual?
Sector
What are the key issues facing our sector?
Can you tell me about a recent business story that is related to our sector, why did this interest you? What impact will it have on our business?
What political factors are having an impact on our business sector?
Below are two examples of answers to the question "Why are you interested in working for us?". If you were the interviewer for P&G which candidate would you score higher?
Candidate A

"Your organisation is an award-winning leader in its field, employing 7,000 people globally.  It has an international reputation and is also one of the most respected companies in the UK.  It is important for me to work for a successful organisation and I would welcome all the different opportunities available to me.  I would also like to work abroad at some point and so the global nature of your organisation appeals to me.  Finally, I'd like to work for the organisation because the role matches my skills, particularly my communication and teamwork skills.   I am a creative person and I am also interested in developing new skills, and believe that this placement scheme would help me to achieve my goals"

Candidate B

I have researched P&G's product portfolio and am extremely excited by the thought of working for prestigious brands such as Olay, Gillette and Wella. I have been following your recent campaign for Olay with a great deal of interest.  I was particularly attracted to the mother and daughter link in the campaign which indicated that the brand has something to offer a woman at all stages of her life.

I also believe my skills are a strong match for the position of Account Manager.  I have recently been involved with the innovative re-branding strategy of the student union at Bath, where I worked with senior managers in the university, undertook focus groups and collaborated with our design agency.  After examining your website and attending your presentation at Bath, I understand the value of good organisational skills in order to manage a portfolio of brands.  My organisation skills have greatly improved throughout my first year and I have consistently delivered coursework ahead of the deadlines.

Finally I have also been impressed by the honesty and enthusiasm of recently recruited trainees of the organisation I met at this year's Careers Fair especially Maurice Edwards who spoke very highly of the creative culture at P&G.
How to answer Motivation Questions.
Research the company – read their annual report, explore their website and search for any media reports and analyses on the company. Tools such as Nexis are excellent as they bring together current news in an easy to search format.
Similarly research at least one competitor; compare and contrast the two businesses – what makes them different, what are their values and the organisation culture. Start by looking at the information on MarketLine.
 Structure your answer – imagine you are conveying three key bullet points to the interviewer. Make your motivation personal, in particular look at the companies business culture and their values.
Top Tip: if you are a Bath student, you can access MarketLine and Nexis via the library. Do check in tomorrow for our advice on answering competancy based questions and don't forget to book a 1:1 practice interview with our careers team.