GUEST BLOG: Ellie Smith, Finance Trainee at Imperial College London.
Finance is a popular field for many Bath students and graduates, there are opportunities in a wide range of sectors including Higher Education. We are thrilled to share Ellie's journey with you and hope you are inspired to apply!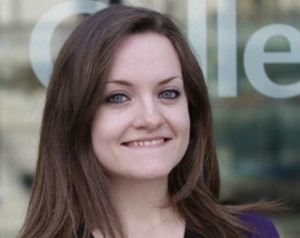 ---
I managed to get a graduate job at Imperial College London straight after completing my degree in Economics and International Development in 2013. My degree included an industrial placement year, in which I worked for 14 months at UBS Global Asset Management, in the Global Real Estate Multi-Managers and Securities team. While I enjoyed my time at UBS, I decided a career in asset management wasn't for me, and focussed on pursuing my interests in accounting and finance. The Higher Education sector was particularly appealing to me, offering a unique and stimulating work setting.
I decided to apply for Imperial's Graduate Finance Training Scheme as Imperial has a strong culture of personal and professional development, and offers a support package to complete the Chartered Institute of Management Accounts (CIMA) qualification. Further to this, the university has a wonderful working culture and there are plenty of opportunities for support services staff to get involved with sports, music, take short courses (like learning a foreign language).
I was also keen to experience first-hand how the college responds to the changing political environment whilst maintaining its position as a top international education and research institution. Completing a variety of placements across the entire Finance division seemed an excellent way to link my interest in the sector with my goal of becoming a qualified accountant.
In one of my placements within the Management Accounting team, I acted as central finance support to over 20 different Support and Academic Services departments at College, including the Library, Careers Service, Research Strategy and Safety Department. As a result, I had the opportunity to work with a variety of senior personnel across College and gained considerable insight into how each department contributes to Imperial's academic mission.
Having had very little accounting experience prior to joining Imperial, I had to learn basic accounting principles in a very short space of time, whilst also getting to grips with Imperial's finance systems and adjusting to my new responsibilities. While it was a steep learning curve, the practical experience at Imperial has allowed me to build up a strong knowledge and skill base and progress quickly through my accountancy exams. I am now in my third and final year, and am looking forwards to whatever comes next!
Imperial runs both a Finance Graduate Training Scheme and Graduate Management Training Scheme for recent graduates, offering a very competitive starting salary and excellent non-financial benefits. So if, like me, you are keen to start work at a Higher Education Institution, whether in a finance or non-finance related career, please check out our website.
Good luck with the rest of your studies and hope to see you at Imperial!