Five Typical CV Errors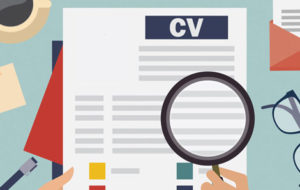 ---
I have completed quite a few quick queries with students these past six weeks and most of them are CV checks. I have read some amazing CVs and I am very impressed by the range of great experiences you have from previous work, volunteering, sport and/or society responsibilities! However, some CV errors do come up again and again.
Not listing most recent first
Some of the CVs I have seen do not have the most recent information about the student on top. All CVs should be in reverse chronological order, which means most recent first. Most employers only spend 8-15 seconds reading through your CV and reading your GCSE results first, on the top of the CV, may not give the best impression. If an employer have to search your CV for your degree information, you know that the CV is not in the correct order!
Spelling and grammar errors
Do you know that some employers throw away the CV if they find more than two spelling and grammar errors? It is important that you check your grammar and spelling before you send off your final draft. Can friends and family help? Writing Centre  at the University is also able to help and have drop-in sessions and writing tutorials.
Listing every achievement accomplished or activity completed in your whole life
The questions you should ask yourself is: What is relevant for the employer and the role you are applying for? Do you think an employer will be impressed by a Math Award from 2008 or that you won a pie-eating competition five years ago? What are your reasons for putting specific achievements down? My advice is to carefully look through the job description and person specification and make sure your achievements and activities are relevant and tailored to the job and company/organisation you are applying to.
Describing previous job role tasks and nothing else
Some of you have some excellent experiences, from work, volunteering, societies and more. However, when you just list your tasks or responsibilities, the employer won't get the whole picture. What skills did you learn in the job? What did you achieve? What impact did you have in your role? Are you able to give more details about who, where, what, how to make it more interesting to the reader?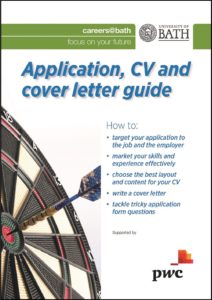 If you are relatively new to writing CVs or have not updated your CV in a while, reading through our leaflet can be very useful. It will give you some good examples to use when it comes to writing well and also give you a variety of CV templates. In many quick queries I have noticed students coming in relatively insecure about writing CVs, but after showing them the leaflet, they walk away with more confidence and return with excellent CVs. If you haven't already, I really advise you to pick up a leaflet in our Careers Services or you can find it online: http://www.bath.ac.uk/students/careers/docs.bho/cvguide.pdf
The best of luck and I may see you in a Quick Query appointment soon.
How to book Quick Query appointments: http://www.bath.ac.uk/students/careers/one-to-one/index.html