Researching employers using library databases
I recently went along to a careers skills session delivered by Management Librarian Helen Rhodes. The aim of the session was to look at some useful tools to help students find business and industry information through several useful databases which are found through the library website. Even though I had some basic knowledge about the databases before, I was surprised about the extensive and detailed information you could find on employers, including developments and issues, competitors, tweet mentions and news, but also covering sector and industry information, country profiles and lifestyle analyses. At the end you can usually print out a detailed summary as a PDF report! The information you find can absolutely give you an advantage in that graduate interview and your commercial awareness will increase immensely, which is exactly the skill employers say graduates lack the most!
So here is a summary of some useful databases, what they can do and where you can find them. Be aware that there are many different usages of each database and I am just covering a few examples below.
All of these databases and more can be found on our library website.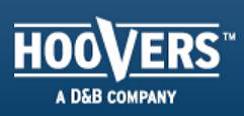 Hoovers is a database of 84 million companies and industries. It offers financial and executive details plus a description of activities and competitors of public, private, and government-run enterprises.  By using the search engine on top of the page you search by companies, people and also industries. For example, a quick search for "wind power generation" under industries gave me detailed information about the top companies within the industry, the business challenges and key insights into industry facts and developments. You can also search industries by location. A great tool!

Marketline has 31000 detailed company profiles, SWOT analyses and industry reports with PESTLE analyses. This is another very useful database, which is useful for researching companies but also for researching a specific industry or sector. For example a search for chocolate confectionary under industry gave me detailed industry reports from all around the world regarding the chocolate confectionary industry!  A detailed pdf report including graphs and tables was available within seconds as well.

Passport also has many company profiles and industry reports, however with passport you can get detailed reports across 80 countries including country reports, market share information and consumer trends and lifestyle analysis. If you are thinking of applying to work in another country, Passport is an invaluable tool for you.

Nexis provides access to the latest business news and data. It features profiles of 46 million global companies and 3 million UK companies. It includes UK national newspapers and trade press, plus hundreds of newspapers and magazines published worldwide.  A great resource before that very important interview!
---
Helen Rhodes offers regular workshops on how to use these databases effectively, both through Faculty and through Careers. Have a look at MyFuture in the new year for workshops and talks arranged in the Spring term.
The Careers Service has an excellent help guide on researching employers:
http://www.bath.ac.uk/students/careers/docs/research.pdf