As many of you are probably aware the Careers Service has now moved down to the Virgil Building in Manvers Street and we are now open!   So, I thought now would be a very good time to talk about the provision that we offer to all of our disabled students – so this would cover anyone with physical, mental health and learning needs such as dyslexia and dyspraxia. To make sense of our provision I have split this into General Careers Provision and Additional Careers Provision for Disabled Students.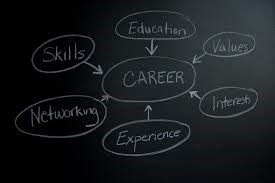 General Careers Service Provision
You may have already seen your Faculty or Department Careers Adviser who will deliver some Department-specific activities on campus. Some of our employer talks and promotional activities will also still take place on campus.
However, most of our Careers Service activities have now moved down to the Virgil Building in Manvers Street where you can book Quick Queries and can also book longer appointments through our reception down there as well as attend skills workshops. In VB we also have a number of resources and free leaflets and information booklets which you might find useful. So when you are down in Manvers St do pop in to see the facilities! We are located on the 2nd level near the main reception so a lift will shortly be installed at the main entrance.
To book an appointment in VB just go to https://myfuture.bath.ac.uk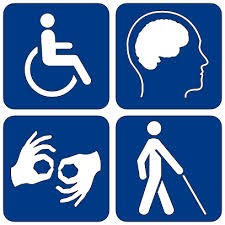 Additional Careers Service Provision for Disabled Students
The University recognises that some students would benefit from having careers support still on campus. So in addition to all of the above, my new role as a Careers Adviser is to provide exactly this on campus and I am here to support you during your time with us and in the year after you graduate to ensure that you reach the career goals that you are looking for. So what exactly does that mean?
Appointments on campus
I am based on campus for three days a week and therefore I am able to offer you appointments here. You can either phone our reception to book one of the slots on a Tuesday or Wednesday by ringing 01225 386009 (just let our enquiry team know that you are a disabled student), or you can email me (Melanie Wortham) and I can book these for you. If you are unable to make those times, then I have some flexibility on Mondays to offer you alternative appointments. So basically, we are offering you additional careers provision which will hopefully be useful in busy semesters. In vacations you will also have the support of a careers adviser, and can access appointments remotely by Skype or telephone if you prefer.
So why would you come and see me?!
If you just have a short query such as how to explain something on your CV, or wanted to know something about a particular occupation, then book a 15 minute appointment – that is perfectly fine. Or it may be that you are not sure of what you want to do and a 45 minute appointment may be more appropriate.
Here are 10 reasons students' book to see a Careers Adviser:-
Get advice on their CV and applications
No idea or little idea on what you might like to do in the future
Get some ideas on work experience, and where to look
Discuss placements, internships, voluntary work
Need some help with interviews – we offer practice interviews
Job search
Looking to go into something completely out of the degree area and need advice
Being a mature student and looking for a career change
Considering Further Study
Advice on psychometric tests and assessment centres
I hope the above has given you some idea on the sorts of help and advice that we offer. However, if there are any other careers related issues you would like to discuss, then please just email me and come and chat about it! I very much look forward to meeting some of you over the coming months and years.