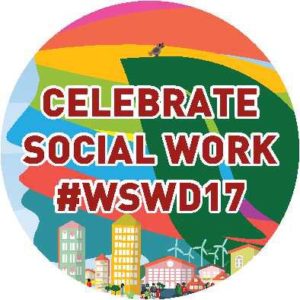 ---
This blog entry is a part of the Graduate Fair Blog Series introducing sectors and industries which will be present at the University of Bath Graduate Fair, Tuesday 25th April. Please go here for more information about the fair and the employers present.
---
World Social Work Day was on Tuesday 21st March. Twitter was full of thanks for the hard work that social workers do and how much their work is valued.  Inspired by the quotes and the images from #WSWD17 I am writing a short blog entry giving you some information and links that will support you in deciding whether social work is the right career path for you.
What is social work?
The British Association of Social Workers describes it as:
Social work is a profession that is centred around people - from babies through to older people. The BASW Code of Ethics defines social work using the international definition of social work.

Social workers work with individuals and families to help improve outcomes in their lives. This may be helping to protect vulnerable people from harm or abuse or supporting people to live independently. Social workers support people, act as advocates and direct people to the services they may require. Social workers often work in multi-disciplinary teams alongside health and education professionals.
Where do you work?
You can work in a variety of organisations, from local authorities working with children or adults to NHS Trusts and other private or public sector organisations. You can work with a range of different people such as children, older people, refugees and asylum-seekers, the homeless, people with drug addiction and many more. Where people need support, a social worker is usually needed.
How do you become a social worker?
There are different routes to becoming a social worker. You can take a social work undergraduate degree or a postgraduate two year master's degree. There may be bursaries but this changes year by year and you will need to research whether funding is available for you.  Two fast-track schemes also exist. Step-Up is an intensive full-time training programme that covers everything trainee social workers need to know in 14 months and is funded. Frontline is a two year funded full-time training programme, benefitting from intensive practical and academic training.
---
NB Frontline will be at our graduate fair in April! Take advantage of having social work experts at the fair and ask any questions you may have!
---
You can find more information on routes into social work here.
What you should think about before making a decision to become a social worker
The challenges of social work
Being a social worker is not an easy job, it is emotionally demanding and you often see a negative view of social workers in the media. Positive stories are rarely shared.  You need to be resilient and have a good support network around you to be able to successfully be a social worker. A good supporting network at work and at home is vital. Many students go into social work because they want to make a difference. Because you want to make a difference you are in a danger of putting all your time and energy into the work day and may quickly feel the effects of stress. A heavy workload is normal,  you need to be creative and adaptable to change and be prepared to have good time management skills. This is not a straight 9 to 5 job as you may have a lot of assessments to write up after your working day.
The rewards of social work
Social work is not known as a profession where you get a lot of rewards, however social workers value their position as someone who can support people in a crisis and help them back on track, help people achieve their goals and be able to see for themselves when progress is being made. This can be as little as support someone with severe anxiety go outside for a dog-walk to helping someone to turn their life around from a life of adolescent crime to be a valued member of his or her community. It is important for a social worker to remember the successes as a small change supported by a social worker can be a massive change for the client he or she helps.
You can read some examples of the rewards of social work here.
How to learn more about the world of social work
To be able to start your study you are expected to have an awareness of the challenges and rewards of the social work profession and for the postgraduate degree you will need to have some experience. You can get this by researching, volunteering or gaining paid work, and talking to people in the profession. Attend relevant employer events on campus, attend any events put on by professional bodies or Step-Up and Frontline, such as our graduate fair in April, see if there are any relevant volunteering opportunities by contacting Volunteering Centre, speak to your academics, and see if there are any social workers in your network of family and friends. You are also welcome to come and see a Careers Adviser with any questions you may have.
Asking, learning, volunteering and listening will help you decide whether this is the right career path for you. Read through additional information on University of Bath Bsc Social Work,  Prospects and The Association of British Social Workers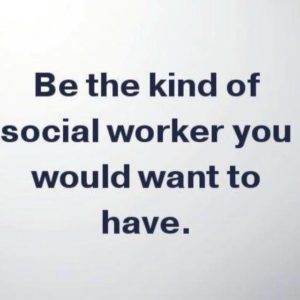 ---