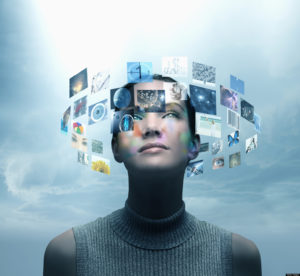 ---
This blog entry is a part of the Graduate Fair Blog Series introducing sectors and industries which will be present at the University of Bath Graduate Fair, Tuesday 25th April. Please go here for more information about the fair and the employers present.
---
The Sector
The IT & technology sector is thriving as never before. Employers are desperate for high-skilled graduates, often from any discipline, as the demand for skilled workers do not match the amount of work available. Meanwhile, the Experis Tech Cities Job Watch report for the second quarter of 2016 notes that the skills shortage covers five main disciplines: IT security, cloud computing, mobile, big data and web development. Even though a degree in Computer Science will be an advantage and some jobs do require a degree, some organisations will have a preference for those who studied a STEM subject (that is, science, maths, technology or engineering). Other jobs require only an interest and understanding of IT and technology and you will learn the necessary skills on the job. Problem-solving, being good at collaboration with colleagues and communication are key skills needed.
The Careers
With an interest in IT and technology or a computer science degree you have a wealth of different careers on your fingertips. With an additional interest in business and technology, you may thrive as a consultant or work as an analyst in the financial industry. On the other hand, maybe you will thrive more as a games developer or a web developer? There are also many jobs where a computer science degree or an understanding of IT and technology is useful, such as becoming a teacher or a social media manager.
Look at Prospects for a closer look on different job roles within IT & Technology.
The Employers
Common employers are IT consultancies or IT providers but you can get jobs in pretty much all sectors including healthcare, defence, agriculture, public sector and more, as everywhere needs an IT and technology specialist. There are many opportunities in major companies and SMEs (smaller to medium enterprises), however be aware that there are also many start up tech companies which may require your skills.
---
There are  several employers at out Graduate Fair with roles within IT and technology, some require a computer science or STEM degree, others are looking for students from any degree disciplines, please check the programme which will be available from early April. Employers include: Sword Apak, Data Interconnect, Bath Spa University, Office for National Statistics, Global Kubrick Group, Rise Technical Recruitment, Global, Thought Provoking Consulting, The Phoenix Partnership and more. Check here for further information about these employers.
---
Getting work experience and qualifications in these areas - whether it be learning specific programming languages or doing a summer internship or placement - will put you in prime position to start you career in the sector.
Interested to read more?
If you are still interested here are some good articles for you to learn more:
The benefits of working in information technology
Getting a graduate job in IT and technology - the basics
Overview of the IT sector in the UK