Earlier this year, I read this article on the Guardian which in a nutshell suggested, Robots will be our bosses in the future. As machine learning improves, the robotics sector is booming and who knows what the possibilities are. According to Recruitment buzz, there has been a five fold increase in the number of jobs in AI. Currently, there are more than double the number of jobs than applicants – with companies fighting to grab the best talent. In fact the job market in the next 10-15 years will be totally different with job titles that are yet to be born.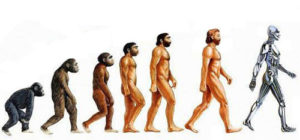 According to Robert Hillard, managing partner at Deloitte, future work will fall in one of three categories:
People who work for machines such as drivers, online store pickers and some health professionals who are working to a schedule.
People who work with machines such as surgeons using machines to help with diagnosis.
People who work on the machines, such as programmers and designers
AI/Robotics is an evolving field and is still organic in its development. Therefore the market hasn't created a set career path or indeed  established entry requirements. However if you wish to work as a programmer or designer within robotics, it may be worth considering postgraduate study. Graduate schemes with companies like Microsoft, where you can pursue a technical pathway may enable you to move internally into their Robotics department. Recently the Guardian hosted a Q&A about starting a career in robotics, the tips below are worth considering:
Motivation is key to getting your foot through the door. Upskill your coding skills – consider doing a MOOC (Coursera, Udemy, O'Reillys Safari and Kaggle are useful starting points).
Ensure you are building a solid background in C/C++
CognitionX provides a useful way to stay on top of developments.
Get involved in Open Source projects, you'll develop a network and also learn about the latest workflow processes.
Robotics isn't just about hard-core coding, there are plenty of opportunities working with datasets for example to influence marketing. There will be growth in support roles such as HR as start ups expand.
The field is 'Industry-neutral' – you could work in manufacturing to preventing fraud, to interpreting medical devises to pricing up insurance. Almost every company will have an interest in AI / Robotics.
Don't expect a straight forward career path, this is a field that is evolving all the time.
Companies leading in Robotics /AI:
Now, like me if you watched the Terminator films, you'd quite rightly have concerns about 'this' super-intelligence escaping human control and Skynet becoming a reality...... ah well, this is a blog post for another day.....