Many students consider teaching as a career option during their time at University. In October we had a Getting into Teaching event so I thought it would be very timely to give a teaching update and what routes are available to get into teaching as there is a lot of choice out there! Many graduates choose to do a PGCE in Higher Education, but it's worth investigating other routes into teaching. Last week for example we heard the news of the apprenticeship route into teaching.
As there are several routes to cover there will be two blogs – Part 1 and Part 2! Today's blog will look at Bursaries, EYTS, Primary and Primary and Secondary PGCE and the new postgraduate apprenticeships. This blog will give you a quick overview on the different routes and a few key pointers on what to consider when making your decision from some teaching professionals. However, for further detail do check out the main government website on Getting into Teaching at https://getintoteaching.education.gov.uk/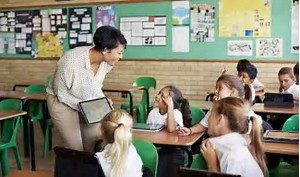 Those entering teacher training remains fairly static. However, school led routes have grown now to around 56%. The Government has targets by subjects of number of teachers needed and as applications for Business Studies, Chemistry, music and PE are down were down in 2016, it is likely there will be a real push to increase more places in these subject areas.
So how many routes are there into teaching? Well, there are HEI led, School led, and Specialist routes and options within these.
HEI led
PGCE and PGDE
Also options to train in Early Years EYTS
School Led Routes
Teach First
School Direct (salaried)
School Direct (non-salaried)
HMC Teacher Training (2 year Independent private schools) leads to PGCE and QTS
School Centred IIT (SCITT)
Apprenticeships
Specialist Routes
Researchers into Schools (PhDs)
Assessment Only – must have good experience
Now Teach – London only – career changers – runs like Teach First – early stage
For HEI and School Direct routes apart from Teach First, you need to apply through UCAS
Applications will open 26th October 2017
https://www.ucas.com/ucas/teacher-training/ucas-teacher-training-apply-and-track
Bursaries available for training
To encourage applications from some shortage subjects bursaries have been in place since 2011. The large bursaries given for some subjects means for example that a student wanting to teach a shortage subject with a First Class Honours could be better off doing a School direct – non salaried and taking the bursary than doing a Schools Direct – salaried. So it's very important to take into account the subject you are wanting to teach and the bursaries offered for different degree classifications.
The NCTL has announced details of the bursaries which will be available to trainees on postgraduate teacher training courses beginning their training in autumn 2018. For shortage subjects you could earn up to £28,000 whilst training for your PGCE! Check out https://getintoteaching.education.gov.uk/funding-and-salary/overview for further information.
To receive a bursary or scholarship trainees must be entitled to support under the Student Finance England criteria.
Early Years Teaching Status (EYTS)
An EYTS course covers 3month to 5 year olds. The curriculum will have more emphasis than the primary route on social, health care, child psychology and child development of this age group. It is important to note that EYTS status does not have Qualified Teach Status (QTS). However, it is structured around a PGCE course and you must be prepared to work across all age groups. You wont be able to get any funding if already have the EYPS. Graduates holding an EYTS can teach in a reception class setting.
Various routes within EYTS
PGCE birth to 5 Graduate EYTS £7,000 paid towards fees. A full time pathway
Professional certificate – part time work based. Bursary of £14,000 - £7K towards fees and £7K to employer
Assessment only pathway for more experienced practitioners. Will gain experience across the age groups. Assessment covers 5 days in Key Stage 1 and 5 days in key Stage 2. Assessment period altogether is 12 weeks and included a portfolio.
Many graduates go on to work in various locations including Disney – cruise ships, family centres, nurseries, and hospitals.
Primary PGCE
This route is again a university-led postgraduate teaching programme. Information can be found here. So I thought it would be useful to focus on what skills do you need for teaching in a primary school?
The main challenge teaching in a primary school is that you need to be an expert in all 11 areas of the curriculum. Universities offering Primary PGCE will normally offer seminars in all the different areas Maths, English, PE to get you up to speed. You will also need a good deal of resilience because teaching is hard, but the real X Factor of teaching is the need to be able to get along with children and establish a rapport. So, if you have some good experience of working with children then this will help you with an interview for this course. One additional point to mention is that modern languages have to be taught in primary schools now so it's a real advantage if you have another language!
Other Useful information about this route!
9 month course with 5-11 age group pathway or 3-7 pathway. Both pathways lead to QTS.
Generally those on the course are 50% new grads and 50% previous career or sometimes women returners.
There are normally three large periods of school based work experience – 6 weeks,7 weeks, and then 8 weeks across all age ranges. You will also study pedagogy which is based on years of research.
The course includes 3 Masters level components leading to 60 credits and you can often complete the Masters at a later date.  It's worth doing this as the Masters is becoming an important step forward if you want to be considered for promotion.
Working in Special Schools
The normal route is to do a PGCE and then specialise afterwards and do a Masters. Some courses will offer an option to specialise on your course. For example:
Perry Knight from the University of Bedfordshire who offer Early Years Teaching Status advises that those wishing to work in special schools or as an SENCO teacher can do one week in a specialist school on placement and if successful offered a full placement in that area. The student would then go on to do the Masters in Special Educational Needs.
PGCE Secondary School
There are many providers offering the PGCE Secondary and this is probably the best known route and a university-led postgraduate teaching programme. All applications are through UCAS.  Further information can be found on the link above on primary.   A key piece of advice here is to make sure you check out the teaching experience you will get on your selected course. For example, Nigel Fancourt – Acting Director PGCE Course Oxford works only with non-selected schools and not even grammar schools as he feels that students needs a wide experience of different schools.
There is still a shortage of teachers in secondary education particularly in Physics and Chemistry. However, Biology remains oversubscribed.
If you are a Psychology graduate and interested in teaching, then its important to demonstrate enough knowledge of chemistry and maths/stats to get in. Again, those graduating in Engineering may be able to gain a place on a PGCE course if enough Maths can be demonstrated
As in the PGCE primary, the pedagogy taught is key in drawing on wider context and research. 60 Credits are also gained towards a Masters which Fancourt stressed was needed for leadership positions. Its worth noting that for the future research informed practice is likely to be the main model  and possibly a 2 year teacher training postgraduate course incorporating a Masters
Latest News! Postgraduate Teacher Apprenticeships
The DfE announced last Thursday a new post-graduate apprenticeship route into teaching.  The post-graduate teaching apprenticeship is a school-led initial teacher training (ITT) route, enabling schools to use their apprenticeship levy to support the training of new teachers.
Entry requirements are the same as for existing PG ITT routes.  The apprenticeship combines work with on and off the job training and on successful completion, apprentice teachers will be awarded Qualified Teacher Status.  Apprentices will be paid at the rates applicable to unqualified teachers.  Schools may receive further financial support from the government for apprenticeships in the shortage subjects and also to a lesser extent for general  primary. This route is available for candidates starting their apprenticeship in 2018.  Applicants will apply for school-led places listed on UCAS and potentially convert their place to an apprenticeship at a later date. For further information click here.
Tomorrow's blog will look at PGCE (FE), Teach First, SCITT and resources and support for potential teachers with a disability.