Part 2 of our "Thinking about a Career in Teaching" blog focuses today on Schools Direct route (SCITT), Teach First, PGCE (FE), resources and support for potential teachers with a disability. LATEST NEWS! Find out about a scheme to reimburse student loan repayments!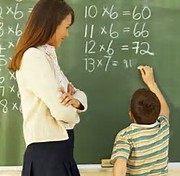 Schools Direct – School-centred initial teacher training (SCITT)
A SCITT is an accredited body with links to the Dfe and where groups of schools get together to provide on the job training.  A SCITT will often offer every secondary subject if they can because of the scale of the operation. They also tend to target mature students if it is expensive to live in the area and difficult to attract young graduates. All trainees are called Associate Teachers to get the respect and all courses are registered on UCAS with salaried and non-salaried SCITTs available.
One important thing to check when looking for places is the actual number of places available as if a SCITT is advertising history or PE, they may only have the one place. For further information on SCITT see here.
Teach First
The Teach First route is now pretty well known and is fully funded and salaried and available in 11 different areas. It also has partnering organisations such as the Navy and PwC. Target areas are rural and coastal as these are the areas where it has been difficult to recruit teachers.  Teach First will cover Early Years, Primary and Secondary. On this programme you would be teaching curriculum subjects but the different to other schemes is that you do not necessarily need a degree in that subject as Teach First will also consider any relevant A Levels.
The advice for students with non-curriculum subject is to ring the TF admissions so for example if you are studying a humanities subject you may be advised to apply for English.
You will currently need a 2:1 and 300 UCAS points but UCAS points are likely to be dropped very shortly. It is hoped that this will encourage more students from widening participation backgrounds to apply who may have been taught in TF schools and are inspired to teach but may have lower grades. It's important to note that although there is minimum criteria, no-one is told not to apply. The PGDE is fully funded by TF which is a school based programme, with some teaching days at a university. New recruits are also allocated TF mentors. This programme awards QTS after year 1 and then PGDE and NQT status the following year.
Whilst you are on the programme you have the opportunity to do Insight Days in partner organisations in the First Year, and in the Second Year –years 2 week internship offered with partner organisations.
If you are applying in your penultimate year of degree then it is possible to be offered 1st choice in location. Interesting statistics for the Teach First Scheme show that 60% stay on to teach and after 15 years 80% are back in teaching. Generally TF teachers will get promotion faster within their TF schools. For more information see Teach First. https://www.teachfirst.org.uk/
Teach First will be doing a presentation on 14th November and you can speak to them on the parade on the 9th and 14th November. Check www.myfuture.bath.ac.uk for more details.
PGCE (FE)
If you are considering teaching in an FE college you can take a PGCE which leads to QTLS but not QTS. Most students on this PGCE have a job or placement prior to doing the course. If not, help is given to find a placement. If you are interested in this qualification you would apply Direct and not through UCAS. Graduates who hold a third degree classification may be able to enter this course if they have a good reason for their final mark.
Concentration in FE colleges is on the 16-18 age group so you will not get experience of the 14-16 age group.  If you are considering maybe doing guest lecturers at an FE College in addition to another job then you won't need a PGCE and can simply apply to do a six day course.
Psychology graduates have more opportunities to teach in FE. You would normally accept a lecturing post and then be trained.
It is important to note though that career prospects in FE are less well paid than a teacher and less secure.
Latest news - Bursaries and English Teachers Required
From September 2017 there will be more apprenticeship routes for students as Trainee Lecturers at the college or apprentice teachers. Bursaries available £9K for English. The reason behind this is that many 16 year olds have to redo English or Maths and therefore have to stay in education so there is a larger requirement for lecturers in this area.
Resources and Support for Potential Teachers with a Disability
There are 6.9 million disabled people of working age.  9% of teaching applications were from people declaring a disability, yet less than 1% of the teaching workforce has a disability.
Often students won't declare on an application form and declare it afterwards to the admissions officer or personal tutor whilst on placement. However, students are really encouraged to declare any disability on the UCAS application form so that adaptions can be made for the interview if required, but also any reasonable adjustments when considering the teaching aspect and the placements.
There are specific forums to support disabled students such as the Disability Teaching Network Other resources produced by the Careers professional body AGCAS are available to support potential teachers with a disability. If you would like information on these then please do book to see a Careers Adviser by emailing careers@bath.ac.uk
International Students
International students can get on to PGCE courses. There are also cases of international students taking course in Independent schools. Perseverance pays off as there is a case of an international student convincing school that they could sponsor her and they did.
Scottish Students
If doing the PGCE in England, when they start, they need to contact the Scottish body so that they can do the QTS in Scotland afterwards.
Reimbursing Student Loan Repayments
The DfE have just announced details of a pilot programme for reimbursing the student loan repayments made by some teachers in the first ten years after they gain Qualified Teacher Status, with the intention of improving recruitment and retention is areas where this is most challenging.
In order to be able to claim reimbursements a teacher must meet these criteria:
·         Have been awarded QTS between 2014 and 2019
·         Be employed by a maintained secondary school, a special school or a secondary phase academy/free school
·         Have taught languages, physics, chemistry, biology or computer science for at least 50% of their contracted hours during the year they are claiming for
·         Be in a school within one of the 25 participating local authorities
·         Still be teaching when you apply for reimbursement
The participating authorities are: Barnsley; Blackpool; Bracknell Forest; Bradford; Cambridgeshire; Derby; Derbyshire; Doncaster; Halton; Knowsley; Luton; Middlesbrough; Norfolk; North East Lincolnshire; North Yorkshire; Northamptonshire; Northumberland; Oldham; Peterborough; Portsmouth; Salford; Sefton; St Helens; Stoke-on-Trent; Suffolk.
Full details are available here.
If you would like to discuss any of the teaching routes with a Careers Adviser do book an appointment through www.myfuture.bath.ac.uk
On a final note!
This blog was written with the latest information on teaching that is currently available. However, teaching routes and different schemes are constantly changing so if you are reading this blog several months after it was published then do remember to check out the government website for any future changes! Get into Teaching