Being a Final Year –Managing your academic work and finding time to apply for jobs!!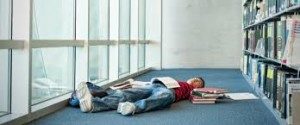 ---
"No one warned me that my final year would be like this!" said a student that I had seen earlier this week. It's not easy to juggle academic work and job applications deadlines, as well as find time to attend interviews and assessment centres all in the autumn semester. So how can you survive and ensure that you achieve your desired goals without burnout? Here are some tips for getting through the next few weeks.
---
This blog entry was posted in a previous academic year by Melanie Wortham, Careers Adviser, but is still very relevant for students today.
---
Setting Goals - Set yourself specific and clearly defined goals, and make sure that these are realistic and achievable. To do this, you first need to examine your present situation and assess what goals are important to you and what action you need to take to achieve your target. You may decide that getting a 2:1 is your priority and therefore you may have to limit the number of jobs you apply for. Decide which are the most important companies for you to target based upon factors such as closing date, location, degree class required, and chances of getting in.  Have a contingency plan or alternative route to your goal in case you have to change your plans, for example, consider taking a relevant postgraduate course, or a temporary job where you might gain relevant experience which moves you closer to your goal.
Avoid Procrastination – It's very easy just to do nothing or get distracted on lots of other more interesting activities or tasks and then not attempt the important tasks! Don't put off starting something which will then lead to further action. Many applications to large employers need to be made in the first term of your final year and if you procrastinate you'll miss the deadlines.
Write a To Do List – Writing a list like this takes away a huge amount of stress as these tasks can then be slotted into your calendar at a time when you think you can get them done. However, do take a look at your list and prioritise those things which need to be done earlier. Keep reviewing your list and updating it.
Organising Your Time – If you are finding it difficult to fit everything in, then keep a time log and see where you might be wasting some time, or be able to make more use of time. When applying for jobs keep copies of all the applications you have made and keep a log of the date you applied, result, and a record of all your interviews, plus any questions you were asked, particularly those questions you found challenging. This will help you to keep track of your progress and spot areas where you could improve.
Break down Tasks into smaller tasks – Getting started on a job application is the hardest thing. So if you have a spare half hour, why not start an application or do a bit of a research on the company for that interview. For example, most applications now are online, information can be saved and returned to at a later date for editing. The first part is mainly your personal details which takes a while, but doesn't require a huge amount of thought as you probably have all this on a CV. You will feel a sense of achievement that you have started. Then tackle those difficult questions one by one as you have time, but remember to keep an eye on deadlines.
Perseverance -  Learn how to take a positive attitude towards failure. Perhaps, you didn't get shortlisted for interview or didn't get through the assessment centre this time. Try to ask for feedback from the employer or come and see us here at Careers to discuss how you might improve next time. Talk things over with your friends who may have similar experiences to share and can offer advice to you. Don't despair as mistakes are a crucial part of any learning process. It is said that the people who have achieved the most have made the most mistakes!
Be Kind to Yourself! Make sure during your final year you do find time to enjoy yourself and relax. Find time to do some sport or go shopping with friends or have a night out. Reward yourself if you get shortlisted for interview or make it to the final stages of an assessment centre.
Help is at Hand – The Careers Service offers support to all students and graduates. We are open from 9.30 – 5:00pm Monday to Friday in the Virgil Building, city centre. You can come in and have a CV or application checked, get support in finding a job or researching employer or discuss what to do next. You can find details about our services and appointment here.
And remember - The secret of getting ahead is getting started. ~Mark Twain