Crack on with planning your job hunt!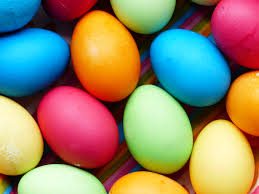 We are taking a little blogging break till term starts after Easter. Whilst your thoughts may have turned to a well earned break we wanted to share with you some tips on how you can make the most of the Easter Vacation to start planning your future.  Just a reminder, we are open every working day over the holidays, offering quick query appointments every afternoon. These are open to book from 8am in the morning on MyFuture, come and chat to one of our friendly Careers Advisers.
---
Part of this blog post was previously posted by our careers colleague Saiyada Fazal, with updated links and additions.
---
Depending on where you are with your career thinking, you may want to consider the ideas below:
No idea what you want to do in the future
Check out our great resources on Choosing a Career. You can explore what other Bath grads have done, take tests to help you understand the sorts of work environments are right for you and explore information on further study.
Check out Prospects 'Options with your Degree' section and explore the wide range of opportunities open to you. In particular read the case studies which bring different jobs to life.
You may have decided you don't want to use your degree subject in the future. If this is you, then you must read this helpful information.
How do I find an internship or summer work?
We have a great resource on our Finding Work Experience section on our website.
Have a read through our Find Word Experience guide!
Explore your network on LinkedIn or reach out and contact Bath Alumni for advice
I need to sort out my CV!
Download our Application, CV and Cover Letter Guide, there are some excellent example CV's in the guide which will inspire you in creating yours.
Read our blog on how to impress someone with your CV in 8.8 seconds
Book a quick query with one of our careers advisers and get some objective feedback.
I need to find a job
Check out the wide range of job  opportunities on MyFuture.
Just because many grad scheme deadlines have passed doesn't mean there are no jobs out there! Read our Find a Graduate Job section for information, advice and alternative job hunting links.
In addition, please be aware that after Easter we have a series of careers catch-up webinars for finalists covering Finding a Graduate Job, CVs and Cover Letters, Application and Interviews.
Enjoy your Easter vacation!