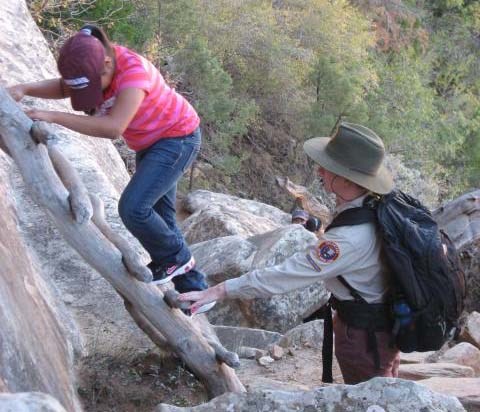 ---
Have you had some work experience as a teacher and realised teaching is not for you, but you still would like to work in education? Or you have never wanted to teach but you are curious about what other roles in education exist out there? Or maybe you would like to be some kind of teacher/educator, but still want to know the variety of roles out there?
Well here is a blog entry for you…
There are many roles within education, working with young people or adults, in museums, conservation and in health, to mention a few. AGCAS recently came out with an excellent information leaflet covering 29 different job roles and career pathways, here I will mention a few careers I have become familiar with in my own career journey
Do you love being outside in nature or teach others about conservation and how the environment works? The increased public interest in the environment and the inclusion of environmental cross-curricular themes in the national curriculum has led to a growth in environmental education roles. Environmental education posts may be found in the voluntary, public and private sectors. As a conservation volunteer myself for National Trust Scotland I have come across national park rangers, park wardens, environmental officers who all have environmental education, particular with schools and youth groups, as part of their jobs. You may need a degree in biological sciences or environmental sciences to get a paid job, and it will be beneficial to have such a degree, however I have also met people who have gained the necessary skills through volunteering.
Do you want to know more? Read Prospects job profiles on Environmental Education Officer or Nature Conservation Officer
As a Careers Adviser I can't help myself writing about this particular career pathway. There is a need for careers advisers in schools, further education, in higher education and in the adult welfare-to-work sector. Adult guidance workers advise clients on employment, training and educational opportunities in order to help them make well-informed and realistic decisions about their future. This can include 1:1 appointments, presentations, group work, collaboration with external organisations and employers, and/or academic staff. As a Higher Education Careers Adviser I can confirm it is a varied and busy job, where you in one minute support a student reflecting on his or her career options, the next giving a talk to 50 students about how to use LinkedIn and the next several meetings with academic staff about career needs in their respective degree programmes.
Do you want to know more? Read Prospects job profiles on Careers Adviser, Careers Information Officer or Higher Education Careers Adviser
Are you passionate about outdoor activities such as climbing, mountaineering, water sports orienteering, cycling or water sports and you have skills in at least one of these activities? Then working in outdoor education may be for you. You may provide instruction in one or more activities but you may also act as a teacher or instructor for client groups with specific needs, such as a group with special needs or with young offenders. Whilst I lived in the US, one of my friends was passionate about climbing and loved teaching children with low self-esteem how to face their fears on the climbing wall.  It was his calling, and he said he could not imagine doing anything else, combining his love for climbing with his love for working with young people.
Do you want to know more? Read Prospects job profile on Outdoor Activities Education Manager.
There are though many more roles in education, whether it is teaching related or not. Make sure to read through the 29 job profiles in AGCAS leaflet and look at Prospects Teaching and Education section for more details.
*Picture sourced from https://www.flickr.com/photos/brisbanecitycouncil/25392682741