At this year's Sprint Personal Development Programme for female undergraduates, we were really fortunate to have some excellent female speakers to come and share their career journeys!  Each speaker spoke about their opportunities and challenges along the way plus gave some excellent tips on what has made a difference to build their career. As many of the delegates commented on the usefulness of the speakers  we thought we would share with you some of the main areas of discussion.  Today's blog features Hannah Wortham from Rentalcars.com.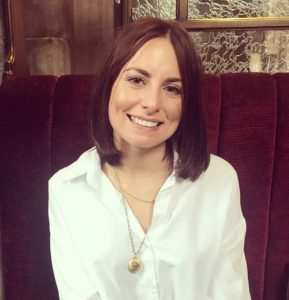 Hannah Wortham, Commercial Manager – Rentalcars.com
Guest speaker at Sprint – Day 1 

At 26, Hannah is the youngest Commercial Manager with Rentalcars.com part of the large travel group now known as BookingGo which incorporates Booking.com.
Hannah talked about her career change from doing Fashion Retail Management at Manchester University to pursue a career in Fashion and how she moved into the car rental market. Since graduating she has moved jobs twice to secure the role she wanted. Her first job was as a Merchandiser in a fashion retail company where she gained good experience before moving to a large online retailer in Homeware rather than fashion and finally now to cars.  She believes that using her transferable skills was the key reason for successfully moving into an industry sector she thought had more opportunities for her long term.
Negotiating Salary
Hannah talked to the students about how she negotiated salary increases as a woman. "You need to be clear what you want before setting up a meeting with your manager.  Go in with all the facts, your current performance and achievements and your ability to consistently meet or exceed targets. Find a comparison to male graduate colleagues if you can get that information which fortunately she could, and remain calm. Get actions from these meetings, so that once you have met any new targets, you can go back re-negotiate." When you have tried all options think about opting for a job title change which costs the organisation nothing but  may allow you to move on to a higher post elsewhere. "For me" said Hannah," it was important to feel valued and recognised for my contribution but if that doesn't happen or there are simply not the opportunities to develop your career in the way you would like it to go, then that's the time to think about moving on."   Hannah successfully applied for her current position with Rentalcars.com and within three months was given an additional team and country to manage. She now manages a team of 7 covering 9 destinations including Spain and Portugal, two of the biggest markets in the global car rental industry.
The challenge of being relatively young in your role
Hannah is the youngest Commercial Manager and negotiates deals with her suppliers who as she says are often old enough to be her parents!  When negotiating deals with suppliers it is not uncommon for someone to comment on her young age to which she simply replies "Yes, I am!" and moves on to discuss the agenda for the meeting. Generally, she says there is no more mention of my age after that!
The challenges of having dyslexia
The challenges for Hannah has sometimes been dealing with her dyslexia and choosing when or when not to disclose. She chose to disclose recently to her manager as she needed an important report checking and found the manager to be extremely supportive. However, she says in some roles she hasn't had to disclose, but if you need support then you should consider doing this.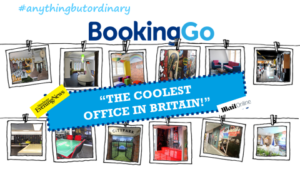 Hannah's top tips to Sprint Delegates for achieving success:
Be open to change and always look for opportunities
Be proactive and take ownership of your own development
Always keep learning and developing
Share your voice
Know yourself – find out what your strengths and abilities are
Opportunities at Rentalcars.com
If you want to know more about working for BookingGo or Rentalcars.com check out http://careers.rentalcars.com/our-roles/graduates/
Current scheme being advertised
Graduate Commercial Analytics scheme
https://myfuture.bath.ac.uk/students/jobs/detail/686824/graduate-commercial-analytics-