At this year's Sprint Personal Development programme for female undergraduates, we were really fortunate to have some excellent female speakers to come and share their career journeys! Today's blog features: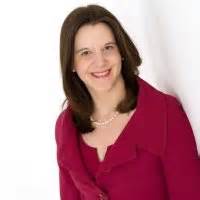 Lauren Fear - Head of Service Management & Risk Unit, Lloyds Banking Group 
Lauren read Politics, Philosophy and Economics at Oxford University and decided to join Lloyds in 2005 on their Graduate scheme where she worked in a variety of customer facing, strategy and risk roles. Today Lauren is a senior manager and leads a risk function responsible for service provision risk across the Group - including control frameworks, monitoring, governance and regulatory compliance. Her portfolio includes the services Lloyds provides to other banks, ring-fencing and resolution regulation, and Brexit. Lauren has six managers who report directly to her and a team of 40 staff. She lives in Cardiff with her husband Owen, three year old Mari and new baby, Gwen. Outside of work, Lauren loves a sporting challenge and in recent years has completed five half-marathons in five days along Great Wall of China and climbed Kilimanjaro.
So what is Lauren's secret to having a career, a family and fitting in some additional sporting challenges!? How does she manage her work life balance and make it all work? She explained all to the students on Sprint!
Firstly, Lauren believes that an organisation's flexible and agile working policies are a key element to ensure success as well as a commitment to equality although she admits there is still a long way to go to ensure this is consistent across the board. She is very much aware that the gender pay gap at Lloyds is still 33% which the organisation is working hard to address. Lloyds has also set a target of 40% women in top positions by 2020 (currently around 34%). A women's network group "Breakthrough" has been very helpful to meet and support other women. There have also been changes in the recruitment process and now any shortlist must be balanced. In addition Lloyds has rolled out "unconscious bias" training and a Returner's programme which is mainly women, and Agility Training* for employees. Lauren believes all this has made it possible to work different patterns and locations and has been very helpful in enabling her to continue with her career. She also says that choosing a department with a supportive manager who puts the above policies into practice is also vital!
When asked about any challenges she faced on return to work, she thought the main one was the "unconscious benevolence" where some managers would say "oh she's just back, don't give her that project yet"! Lauren just makes it clear that she is happy to take on her full role!
So with both maternity periods, Lauren chose to share parental leave taking nine months and her husband three months. She now works full time compressed into 4 days generally two in London and two in Cardiff. Her husband works full time too and so she has supportive parents and in-laws who will step in with childcare. Having excellent support from home with flexible work policies has also made it possible for Lauren to combine her roles as worker, wife and parent. To finish her talk, Lauren cited Maslow's Hierarchy of Needs and self-actualization which she believes have now truly been met!
Lauren's Top Tips For Success
In building your career she says there is so much you can do yourselves! Take opportunities that come your way and take some risks.
Focus on what drives you and your passions.
Find somewhere that meets your values
Enjoy what you do otherwise you won't perform well.
As a manager, create an environment that will get the best out of people and focus on outcomes not tasks.
For promotion, aim to work at that level or do part of the role if you can by always developing and volunteering to gaining additional experience
Get to know people and be part of any development networks
And finally ……
Applying to the Graduate Scheme at Lloyds. What do we look for in graduates?
The ability to lead and manage teams
Excellent skills in qualitative Analysis
Unless its specific to a particular role, you don't need knowledge of trading, treasury, numerical and modelling.
Have internship experience somewhere and highlight the value of this and how you "leaned in"
Video Interview – really important to plan the impression you want to create!
Additional Careers Information
If you have read this blog and would like for find out more here are a few additional links:
*http://www.agile.org.uk/what-is-agile-working/
"Agile working incorporates dimensions of time and place flexibility, but also involves doing work differently focusing on performance and outcomes. However, agile is more than working in a different way, it is being and behaving differently. It is transformational. The Agile Future Forum whose aim is to provide leadership and practical support to disseminate agile working practices, considers these practices across the 4 dimensions of: time (when do people work?), location (where do people work?), role (what do people do?) and source (who carries out work?)"