At this year's Sprint Personal Development programme for female undergraduates, we were really fortunate to have some excellent female speakers to come and share their career journeys!  We delivered our Day 4 twice to ensure our students on placement could also take part. Today's blog features some thoughts from our four panel members on our first Day 4 back in the summer...
Eboni Beckford-Chambers –Trainee Solicitor - Mogers Drewett and Commonwealth Games Gold Medallist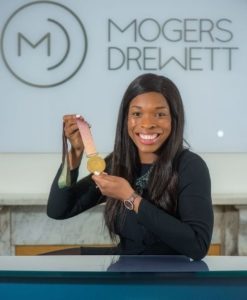 Eboni is an English netball player who currently plays for England and for Team Bath in the position of defender as well as the goal keeper.  Eboni graduated from the University of Bristol with an LLB Law degree in 2009 and is currently a trainee solicitor at Mogers Drewett. We were delighted that she could speak to the Sprint delegates with such a busy schedule.
Eboni's top tips to the Gold Scholars:
Have a clear goal on what you want to achieve
Have a passion
Be determined and strict with your time to achieve the goals you have set yourself
Talk to everyone and network. You never know where a conversation might lead and a chance to meet someone in the field you would like to work in
Get comfortable being uncomfortable!! Take some risks
Self-reflection is key. Take time for a breather and reflect on where you are
Develop emotional intelligence and the art of listening. Find out who the influencers are in your organisation.
Finally, celebrate the Good Stuff!!
Molly Southwood – Deputy Director of Development & Alumni Relations, University of Bath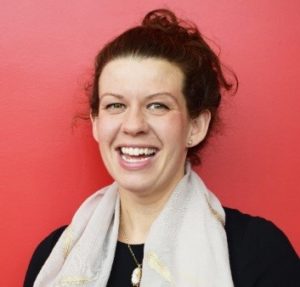 Molly is currently Deputy Director of Development and Alumni Relations and has worked in higher education fundraising and development for nearly 15 years. Her current role includes managing several teams who are responsible for engagement with the University of Bath's 110,000+ alumni, including communications, events, volunteering, fundraising and database management.
Making the Most of Opportunities…….
Molly believes it's important to make the most of opportunities as they came your way. In one role, she volunteered to take on another team as she realised there was an opportunity to take on more responsibility and develop. After doing the role for a while she then felt she could go in and negotiate and went in with a job offer which led to her promotion.
Rachel Wood – Head of Skills Centre, University of Bath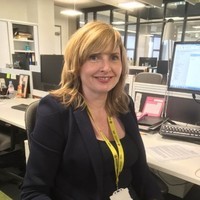 Rachel moved to Bath last year to head up the Skills Centre. The Skills Centre comprises of Languages (Foreign Languages and English Language) and Academic Skills (Academic Skills and the Maths Resource Centre (MASH)). She is really passionate about the benefits of peer support and Peer Assisted Study Sessions which is the essence of Sprint. Rachel also agreed with Molly and says she volunteered for additional projects which then led to other opportunities.
Rachel's top tips for success:
Important to recognise when to move on from a job and when you need some new challenges.
When managing a team she says it's important to realize that you don't need to know everything! You have a team of knowledgeable people who can support you.
Have a good mental attitude
Be kind to people and above all be kind to yourself
If you ever have to deal with inappropriate behaviour, get support to help you challenge it.
Dr Florin Bisset - Deputy Director Student Recruitment & Admissions, University of Bath
As well as her Deputy Director role Florin is the Head of Learning Partnerships and has been working in higher education throughout her career at different institutions.
Florin spoke of her career journey and the challenges of starting off in one career and moving to another. Florin had started off her degree in Computer Science as family had encouraged this even though her interest was to do medicine.  However, she then discovered that medical electronics was to be her new passion and switched her undergraduate degree programme, her studies led her to achieving a Doctorate in her new field. As with some of our other speakers, career journeys can take many twists and turns, but Florin says it's about finding yourself and making the most of opportunities and making small changes which lead you nearer to your goals. Florin explained when a door is shut, find others that are open.
 Florin's top tips for students:
Make the most of what life throws at you
Have determination and keep going
Have integrity
Be firm but be fair
Speak truth to power
And finally, be clear on what you stand for
If you have read this blog and thought that you would like the opportunity to do the Sprint Personal Development Programme and hear some great speakers, then we will be running another course 3-6 June 2019. Look out for details from the Careers Service next Semester.