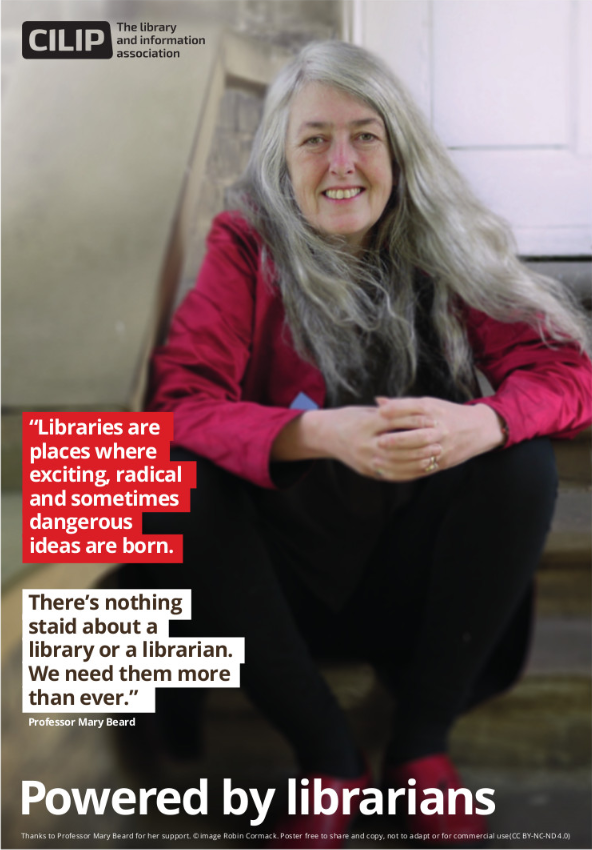 I work as an Information Officer here in the Careers Service but my background is from the academic library sector. In this blog post I hope to give you an overview of the library and information sector and some tips on how to get into this career path.
Contrary to popular belief, librarians do not spend their days shushing noisy patrons and stamping or reading books! In an era where we are surrounded by information and data, librarians and information professionals have important and developing roles in helping people find and manage the information they need.
Is it for me?
If you like helping people and are interested in making information and knowledge accessible, then this sector could be for you.
You don't need to have an English degree – the profession is not degree specific. In fact some libraries are keen to get candidates with a scientific background into the profession due to the increasingly technical nature of the work.
Career options
Library and information professionals work across a range of different settings. There are all the varieties of libraries for example: academic, public, hospital, prison. However, you can also find librarians and information professionals in law firms, businesses and right here in your careers service. Even GCHQ has information specialists!
While the core principals of the roles may be similar – organising and providing information and resources to your users – each setting can present different challenges and has its own specialisms. In many settings, increasingly librarians won't be dealing with books very much at all!
The professional body for the sector is CILIP – the Chartered Institute of Library and Information Professionals. You can find out more information about the types of jobs available on CILIPs website.
Go to CILIP's type of job page
Starting your career
Entry-level library or information assistant roles don't require specific qualifications. They are a good way to build up your experience, understand what setting you might like to work in and discover if the career path is right for you.
However, most professional library or information roles will ask for a Masters in Library and Information Science or Information Management. These courses normally require you to have experience before applying and there are full-time, part-time or distance learning options.
Beyond the Masters, some roles will also require CILIP Chartership, which involves a portfolio to demonstrate and accredit your professional skills. Other roles might want teaching qualifications or other skills, it will vary according to the setting.
Graduate traineeships
Traineeships are the graduate scheme of the library and information sector. They offer a period of paid work experience (normally 12 months), which will give you the necessary experience to apply for a Masters. The competition can be quite fierce for these positions; relevant work experience in customer-facing roles can be a good boost even if it was not in the library sector.
Here at Bath, the library usually offers a graduate trainee position. I did my graduate traineeship at the University of Oxford's Bodleian libraries. The Bodleian has numerous libraries as well as the University of Oxford college library system, which means I was part of a cohort of trainees. Cambridge University offers something similar but most trainee schemes will only have one post available.
Graduate Trainee schemes tend to advertise from December onward and begin at the start of the academic year. The Bodleian scheme is one of the earliest and starts advertising in December and the one for Bath around May.
You can see graduate trainee opportunities on the CILIP jobs board
My career path
I thought it might be useful (hopefully rather than self-absorbed!) to give a summary of my career path so far.
I studied Psychology at Oxford Brookes University and when it came to my final year I had no idea what I wanted to do (I definitely did not make good use of my Careers Service!). I realised I enjoyed helping people, and was always the one in my circle of friends who was happy to track down that obscure reference we needed for our uni work! I stumbled across careers in libraries and thought it sounded right up my street.
I had quite a bit of customer-facing experience and, serendipitously, had volunteered in my public library previously so I applied for the Bodleian trainee scheme. Initially I was not successful, but I did manage to get an internship in my own university's library. A few months in, I was offered a place on the Bodleian scheme as another trainee had had to drop out.
During my traineeship, I worked at the Bodleian's Social Science Library. I worked on the front desk helping readers, as well as behind the scenes repairing books and running social media promotions. Next, I worked as a library assistant at the Bodleian's Healthcare library, which gave me experience of the NHS. This included the new challenge of spelling complicated medical terminology (Choledocholithiasis anyone?) when helping medical professionals find the resources they needed. At the same time, I started my Library Masters via distance learning with Aberystwyth University.
I then got a job in the Bodleian's Legal Deposit team. Here I was processing the delivery of legal deposit items (this includes everything published in the UK and Ireland) which actually did include stamping books. I also gained experience with cataloguing and learned about the challenges of conservation and collection management. Each week we would receive a delivery of a wide range of different publications – from academic works through to those magazines you see on Have I got News for You (yes they are real!) and weird and wonderful children's' literature. The toys included with these could be a real conservation headache. I also got the opportunity to contribute to the creation of the Bodleian's strategic plan. This was fantastic experience but also confirmed that I missed helping users and wanted to be back in a more user-facing role.
Following a move back to Bath (my hometown), I arrived here at the Careers Service as an Information Assistant, later being promoted to Information Officer - my first professional post. Although I'm not in a library, many of my duties are similar. I am still helping you to find the resources you need, and behind the scenes I am managing and organising data and information. Now I'm not in a library setting, I help to keep up my professional awareness by doing voluntary copyediting for the Journal of Information Literacy.
Alongside these jobs I have been working on my distance-learning MA. I'm currently finishing off my dissertation on students' perceptions of libraries in combating fake news and I hope to have it sent off by the end of this year. Completing the MA alongside full-time work has been a challenge but all the jobs I have had alongside it have been supportive.
What to do next
If a career in libraries or information interests you – as well as getting help from the Careers Service, there are lots of places to go for more information: