Today our guest blogger Isobel Nash, Student Events Assistant reflects on our Getting into Teaching panel event and what she found useful.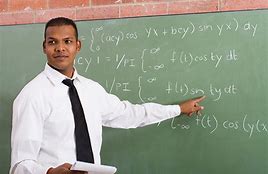 On  30th October three speakers visited the University of Bath to discuss how to get into teaching.  Ashley Simon is a course leader for PDGE Computing and Business Studies at Bath Spa University,  Bethany Anstey is a university recruiter for Teach First and the final speaker was Sarah Lewis who is the partnership manager for Mid Somerset Consortium. Outlined below are my top tips for becoming a teacher.
Gain Experience
The first tip is to get experience in the classroom and with young people in general. All panellists emphasised the importance of gaining current experience in a range of different schools and settings, in order to help decide what age group and subjects you are interested in teaching and if teaching is actually suited to you. They also emphasised the importance of gaining current experience in schools or with young people in general to draw on in applications.
Age Group and Subject
The second tip is to consider what age group you want to teach and what subject – as highlighted in the first tip gaining experience can help you make this decision. The three age groups you can teach are early years (birth to age 5), primary (ages 3 to 11) and secondary (ages 11 to 18). It is important to be aware due to the current secondary school teacher shortage bursaries of up to £28,000 are being offered to those studying to be a secondary school teacher. In addition, if your degree doesn't directly match what you want to teach subject knowledge enhancement courses are available to boost your knowledge before teaching training begins.
Which Route?
The third tip is to consider which route you want to take into teaching. There are a few routes to get into teaching and it's sometimes difficult for students to work out the best route for them. Some key routes are studying for a teaching qualification at a university, the Teach First programme and a SCITT programme. All three ways are different and suit different people and learning styles, therefore you should consider each route and which one is best for you. A PCGE or PGDE consists of formal study in an educational institution towards a qualification with teaching experience happening alongside study. The Teach First programme consists of 6 weeks initial intense training outside school and then all further training happening directly through experience in a school on the job. A SCITT programme is designed and delivered by groups of neighbouring schools and colleges, with most training delivered in the classroom by experienced teachers and then short courses run by the Centres.
Applications
The fourth and final tip is to create an excellent application which will get you a place on your desired university course, Teach First or SCITT programme. To apply for a PGCE, PDGE or SCITT programme, you apply via UCAS with a personal statement, whereas if applying for Teach First, you apply directly through their online application process. An important note is that PCGE, PDGE and SCITT programmes all require you to do skills tests in numeracy and literacy at a test centre in order to be eligible to apply. The panellists highlighted that applications must convey an enthusiasm and commitment to teaching. They also highlighted it is important to describe why teaching is the career for you and to show off experiences and personal qualities you have which will make you a good teacher.
Overall, the process to becoming a teacher can be overwhelming and does require a lot of input and dedication. However teaching is a highly rewarding and inspiring career where you can make a difference to young people's lives, so therefore if teaching is for you start by gaining experience today!
Further resources and information
https://www.prospects.ac.uk/jobs-and-work-experience/job-sectors/teacher-training-and-education
https://getintoteaching.education.gov.uk/
https://www.teachfirst.org.uk/
http://www.bathspa.ac.uk/schools/education/teacher-education/