The Careers Service is always here to help you in your career planning at any stage and whatever career you might want to go into. We pride ourselves in being professional, confidential and impartial. However, when we talk to students we often hear some misconceptions about how we can help. So today we want to bust that fake news.
The Careers Service is only for final year students
Final year is when lots of you will be working out what your next steps might be after graduation or applying for jobs and we are definitely here to help with this. However, we can still help you before you get to your final year. In fact, we always say it is never too early to start thinking about your career path.
Whether it's help finding summer internships or work experience, getting started on your CV or figuring out the kinds of jobs you might like to do - we can help. Even if you are in your first year there is still careers stuff you can be doing and we can help you with this.
Don't forget - we can help you after you graduate too.
Read our guide to making the most out of your first year 
Check out our information pages
The Careers Service only helps with jobs in big businesses in London
While we engage with a variety of employers – it is inevitable that some sectors may be more represented than others. However, this does not mean that they are the only employers or sectors we can help with!
Our Advisers can help you with your career options no matter what they might be. We create dedicated resources for more specialist sectors too that you might not always find at our events and fairs.
A few examples:
We also put on events to highlight certain sectors – so keep your eyes peeled on MyFuture. And have a browse of the blog archives as we post event round-ups and insights into sectors on here too.
Still can't find stuff about the career path you are interested in? Talk to us – the Information Team can help you track down relevant information and Careers Advisers can help you understand what you need to do to achieve this career path.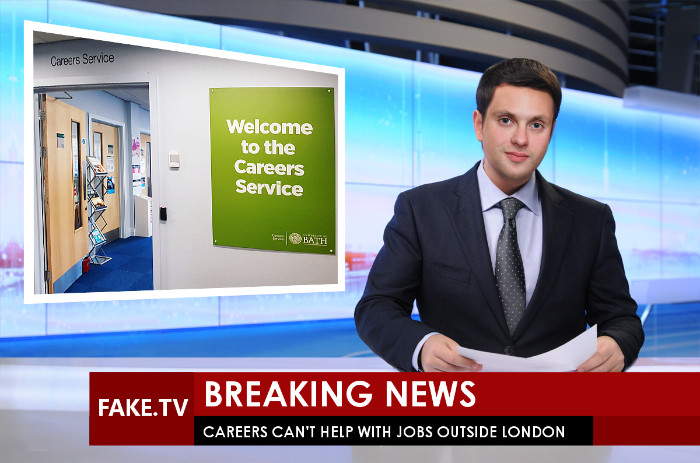 I have no idea what I want to do – the Careers Service can't help
You might think that we can only help with careers advice if you have an idea of what you want to do but this is not the case. If you have absolutely no idea what you want to do next, we can offer help and advice to help you understand what you might enjoy or want to prioritise in a career.
A great place to start is our Choose a career pages
The Careers Service only helps with jobs!
The word career does immediately bring to mind jobs and work but getting a graduate job is not the only thing we can help with. We can also help you weigh up whether doing further study is something you want to do or give you advice on taking a gap year.
Check out our find further study pages
In summary
We can help you throughout your time at university. Any job, further study or gap year – we are here to help. Even if you have absolutely no idea what you want to do, we have resources that can help you work out your options. And if you are not sure if we can help, still ask away – if we can't help we will point you to who can.