As part of our Careers Service themed events on  Celebrate Diversity: Challenge Discrimination - this week our focus is the LGBT+ community. Today, Aidan Murch (PhD Student), our guest blogger gives you his insight and advice.
I am Aidan Murch. I currently work at the University of Bath, undertaking my PhD in Psychology and relish this opportunity to research openness and LGBT concerns. I came across my current role while studying for my MSc Health Psychology. Flicking through an email with a different list of PhD opportunities, I came across one opportunity with my now supervisor. Approaching her, it felt surreal because I was unsure whether this was the right route. Nonetheless, I trusted my heart's direction.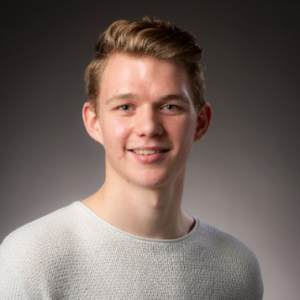 In my work, I want to build a sustainable career for myself that celebrates people's strengths. A career that helps resolve the challenging. I have come a long way from my 'dark places' by journaling. Journaling provides a sense of clarity, enables me to make changes (e.g. work-related, personal, etc.) and allows me to thoughtfully reflect on my present internal and external environments. Journaling also helps me govern my values, inform my job research (e.g., Stonewall is a great resource), and envisage my future. I fervently believe progress on my journey has come from proactively taking time to pause and reflect.
My experience of the job market has been quite diverse. I've worked as a barista, a make-up artist, in HR, at a law firm and with the NHS to name a few. But, have I ever felt prejudice or discrimination? I find a precise answer hard to give. I cannot recall direct discrimination. I think, sometimes I feel as if there was prejudice but at other times, it was only my perception. In the past I have certainly felt insecure about my sexuality and misattributed negative signals to this.
However, discrimination can also take more subtle forms. For example, at school and work, I have been excluded from situations and not known the reason why. It's often a silent act by others but can this be considered discrimination if the evidence is unclear? I recognise I may sometimes misinterpret situations but most often my intuition serves me well. In hindsight, I think exclusion like this was likely to be because I was different. However, I celebrate my uniqueness. It's my liberation: my call to celebrate myself and recognise the uniqueness of others. To express, to live, to understand, to create and to connect. To cherish the lessons of life's precious moments.
People at work help me find my strength. They are my friends, kind colleagues, the compassionate people at Student Services, and present and former workplace LGBT+ groups. They are social, their warmth safeguards my well-being and helps me feel confident, courageous and determined to practise kindness and forgiveness.
 So, when approaching any new activity – job, or otherwise – I seek to cultivate relationships that foster shared understanding and experiences. This helps me understand who I am and how I belong.
If you are interested in finding out more about Aidan's research click here
If you are looking for further information in Careers relating to LGBT+ then check out here.