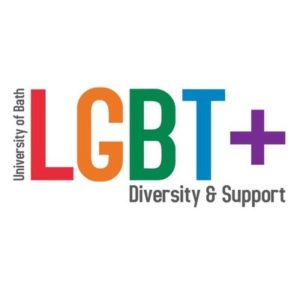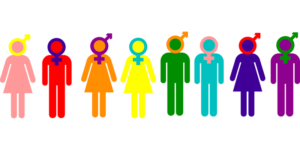 This blog is part 2 of our LGBT+ careers panel event and was held as part of the LGBT+ careers week where we welcomed four wonderful speakers to Chancellor's Building to discuss their experiences of being LGBT+ at work. Part 1 can be found in this blog .
Our third speaker of the evening was Emily Senft, a Maths graduate from the University of Bath and a Junior Analyst Programmer at Dorset Software. Emily graduated in 2017, and during her time was the trans rep for the three years of her degree. Emily had no job lined up after university as she was undertaking surgery upon completing her degree. Touching on her experiences with discrimination in this period of her life, Emily said the Department of Pension and Benefits were discriminatory, as she was ordered to erase any reference to being transgender on her CV or she wouldn't receive benefits. She consequently sought legal advice and the Department backed down. This ordeal actually had a positive effect as it kick started her job search, and she soon found a job at Dorset software. Her big piece of advice was to keep in contact with your Bath careers advisers for help post-graduation, especially for help dealing with homophobia etc. At her new job whilst she didn't want to hide who she was, she also didn't come out to her colleagues immediately. It was only at a pub quiz where the quiz-master made a transphobic comment and Emily shouted down the quiz-master that she came out to her co-workers. Her co-workers were all accepting and it was a largely positive experience. For more information about the support the university can offer if you are a trans student visit https://www.bath.ac.uk/guides/supporting-you-if-you-are-a-trans-student/
Our final speaker of the evening was Berkeley Wilde, Director of the Diversity Trust. The Diversity Trust has been running for seven years, since 2012, with Berkeley at the head. Berkeley started working in the late 1980's and came out as gay in the mid 1980's. This was historically a very tough time to come out as gay men were being persecuted for their sexuality by the government (e.g. Section 28, Local Government Act 1989) and by the media (their use of inflammatory HIV discourse). The current place we are in is very different, acknowledges Berkeley, with many strives towards legal and social equality. He reports that he has been discriminated against a few times whilst at work and certainly has been bullied. An example of this was once he passed a bottle of water to a colleague and the colleague replied 'you've drunk out of that, is that OK?' because at this time, the myth was that being gay meant that you must have HIV and this comment reflected the very ignorant mindset of the time. A few years later he was given the opportunity to volunteer in Sydney, Australia at a sexual health clinic. The year he spent in Australia taught him that society can be different and he brought this energy and feeling of empowerment back to England with him, He has read social policy, sociology and psychology and became a health promotion officer. Berkeley is a coach and a fellow of the School for Social Entrepreneurs (SSE). Berkeley has been involved with many volunteering projects, he set up the first Pride march in Bristol, been involved with domestic violence and abuse services, worked with the UK government and worked with drug, alcohol and homelessness services. From his experience Berkeley has found that being out and confident in the workplace often disempowers people, especially the bullies and the haters. Bullying often occurs when bullies cannot handle how successful a person is and they want to take you down to make themselves feel better. To deal with bullying his advice is to be your authentic self, be 100% you and don't take any rubbish from bullies. Career wise, his top tip is to network and mentor, it can open many doors for yourselves and others. To learn more about the Diversity Trust and the work they do you can find out more here: https://www.diversitytrust.org.uk/ 

Our evening ended with a lively Q&A session with several questions asked from the audience.  One question to the panel was on how to deal with discrimination in the hiring process. Answers from the panel included researching companies using the Stonewall report and looking at the company's policies and practices. If you know that they are an inclusive company then it makes it less likely you will face discrimination in the hiring process. Glassdoor is also a good tool for this and so is looking to see if there is an LGBT+ group in existence. However, if you do face discrimination then don't stand for that kind of environment or atmosphere and do not continue with the job application. Make sure a complaint is filed with HR so that behaviour does not get repeated.
Another question focused on dealing with other people's banter and what to do when you feel it is inappropriate. Panel members responded by saying that this is a very individual decision and what you decide to do is determined by how inappropriate you feel the comment/joke is. It is not up to the other person to decide how their comment makes you feel. Do not feel embarrassed or worry about reporting banter, it will most likely be handled and dealt with sensitively such that no other comments of this nature are received. Emily's advice when receiving banter that is offensive/rude is to make the other person explain why they think it's funny, because pretty quickly they and everyone else will realise it is not funny. Any comment that makes you feel uncomfortable and is unwanted is harassment and should not be tolerated.
A student asked about the level of support the staff group Kaleidoscope provides. Caroline told us that there is a monthly coffee session, and an email group that they can reply to with support and signposting. They offer informal support and try to help as a community. They are also trying to improve policy and support for LGBT+ staff through the Equality Diversity Network.
Finally, the last question was in regards to LGBT groups at work and how likely companies are to have one. If the company is a large organisation it is more likely that they will have an LGBT group, but this cannot be guaranteed for smaller companies. Caroline encourages us, that if there isn't one we should make one! LGBT groups are more common in public sector companies and education institutions, but less so in the private sector. Again, make looking for a company's equality and diversity page part of your job search!
Thank you to our fantastic panel for their interesting and honest accounts of being LGBT+ at work, and for their detailed and helpful answers to all the student's questions.
written by Maisie Goodson - Student Events Assistant, Careers Service