Maisie Goodson, Psychology final year describes over the next few blogs the career journeys and excellent advice given by our guest speakers at Sprint - a 4 day personal development programme for female undergraduates.
Emma Allen, an Executive Director and Hedge Fund Business Consultant at UBS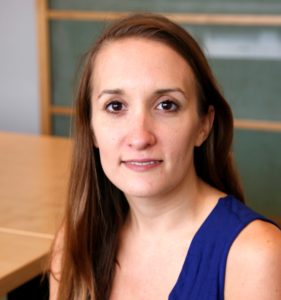 The first day of the 2019 Sprint programme began with a fantastic talk from Emma at UBS. UBS also sponsored the Sprint programme 2019. Emma spoke about her time at university, graduating from Bath in 2002 and her career journey to becoming an Executive Director at UBS, which she says is marked by naivety, luck and imposter syndrome.
Firstly, Emma talked about the difficulty of trying to secure a graduate job in such a competitive market and her own personal experience. After failing her graduate interviews the advice she passed onto us was not to be clueless about the interview stage when attempting to secure a job. Furthermore, internships are also crucial in terms of obtaining that first job, especially for corporate careers related to banking, where companies can take up to 100% of graduates from the internships. Whilst a placement at Bath might be degree relevant it is also important to get experience in something aligned with what you want to do after university. After some travelling in America post-uni Emma returned to the UK and attained a job at Morgan Stanley. Her top tips for beginning a new job were to be proactive, keen and seek work yourself. Emma said that realising this was a lightbulb moment and after receiving such feedback went on to be managing a team within six months. Whilst many new graduates start to get itchy feet in their role after around 12-18 months, Emma pointed out that this is also the same amount of time it takes to learn the ropes, be given responsibility and learn the skills that come from this. Sticking around for longer may actually help in the long run.
Her next career move was to join UBS in 2006. Whilst a degree is useful, she pointed out that academia can only get you so far, it is in fact people and leadership skills that really make a career. As she progressed through UBS and changed to a more client facing role, Emma said what really helped her career was having children. Motherhood is hard and it is common to feel like a failure. With motherhood came the thinking style that it is impossible to get it right all the time, you can only try your best. Upon returning work, Emma said this was when she really experienced imposter syndrome as much had changed and felt she had been left behind. Yet with the help of a coach she is now more relaxed around clients, with the realisation that one cannot and does not need to know everything. Consequently, Emma loves what she does now and has a great work-life balance, working from home every Friday. She advises striking a good balance between what you as a person needs and what your company needs, and not to sacrifice one for the other. Additionally, Emma says it is important to remember that if you ever feel a bit like a fish out of water amongst your team/organisation (sign of imposter syndrome) it probably means you actually have a unique selling point. Therefore, it becomes a question of reframing the problem into a strength, and something to celebrate.
Emma then passed on the pieces of advice that she would tell her younger self now. Her first piece of advice was to be authentic but a little braver. At university it is easy to compare yourself with friends in terms of grades etc, but if this comparison mindset follows you through your career you will only look back with regret. She recommends we do what makes us tick and comparison does not help anyone. It is important to not to be distracted by others and how well they are doing, and their means of success. As long as you can look yourself in the mirror at the end of the day that is the most important thing!
Her second piece of advice was to surround yourself with people who are good for you. It is important to have people around you that can be there for you in the good and the bad. Whilst a good core group is important, it is of equal importance to be your own agent. No one cares about you more than you do and it is more than OK to look out for yourself, for example by saying "no" to things you don't want. It is vital to ask for what you do want and not to procrastinate about it and if there's something you want you should go for it.
Finally, there was time for a quick Q&A session at the end of Emma's talk. One student asked how Emma experiences the glass ceiling, and whilst Emma commented that the ceiling is a lot higher than it originally was, in order to progress in a company, it is important to prove yourself before you get the job, as managers will usually test you before they offer you the role. Demonstrating the skill level they are looking for to promote is key to advancing in your career. In terms of interviews and how to excel at them, Emma's advice was to practice answers in front of friends and family. By the time you are being interviewed HR will have done the job of filtering out candidates, such that everyone is on a similar playing field in terms of intelligence, it is now far more important to display motivation and interest, so make sure answers demonstrate this. For interview resources and to book a practice interview with a careers adviser, visit www.myfuture.bath.ac.uk  and to find out more about UBS and the graduate roles and internships they offer visit https://www.ubs.com/global/en/about_ubs/careers/students-and-graduates/graduate-talent-program.html