What is the difference between a graduate scheme and a graduate role?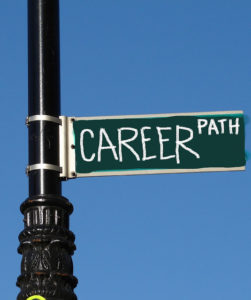 In my careers appointments I often see students feeling stressed about graduate schemes, and the feeling that they need to apply for one as "everyone else is". However, graduate schemes aren't for everyone and it may be that the organisations you would like to work for don't even have them and recruit much later in the year. So here is a brief blog post detailing the difference.
Graduate schemes are generally a structured programme within an organisation or business. Although most graduate schemes are from big commercial employers, also some public sector and charity organisations have graduate schemes, such as national and local government, NHS and Police Now to mention a few. The structured scheme is usually 1 - 3 years long, and each scheme usually recruit a larger number of graduates. Some schemes offer rotations, so that you can experience different job roles or areas within the same company. Some graduate schemes offer professional qualifications as part of the scheme. You are not always guaranteed a job after a graduate scheme, however if you do well, this may lead you into more senior roles within the organisation. Beginning salaries are generally higher in a graduate scheme than a graduate role.
Graduate schemes are very competitive, each scheme may get thousands of applications,  and generally have long application processes, therefore recruitment starts early. Some applications are open over a year in advance of start date (which usually are summer or early autumn the following year). The majority of graduate schemes ask for a 2:1, but this is decreasing, and you may find that several schemes don't ask for a degree classification at all, if you do your research.
However, graduate schemes aren't for everyone. Maybe you don't want to work for a large company, or you thrive better in a smaller team or organisation? Then a graduate role may be for you. Standard graduate roles are generally available in small to medium organisations, and they recruit for  graduates for a wide variety of job roles and job sectors. There is not usually a structured programme as with a graduate scheme, but each company may offer different staff development opportunities. They usually only recruit a small number of graduates and the application process may be much shorter, sometimes only an application and an interview stage. In addition, graduate roles aren't always advertised and you may have to work harder to find them e.g. though networking, word of mouth or speculative applications.
Because of the shorter application process, you will find few graduate roles advertised that current students can apply for in the Autumn. Instead these are advertised in the Spring, and we usually advise students to start looking for these jobs 3 months before they are available to start, as these organisations usually ask for an immediate start. As these organisations only recruit when they need graduates, be aware that they may not recruit every year and they may recruit at different points in the year, even after you graduate.
There are many more graduate roles than there are graduate schemes, and even if it may not seem so now, the majority of new graduates work in graduate roles and smaller to medium organisations than they do in graduate schemes.
If you need further support have a look at our Step by Step Guide to Grad Search
Interested in a list of public sector and charity graduate schemes?
The Careers in Social and Policy leaflet has a list, but it is always good to do your own research.