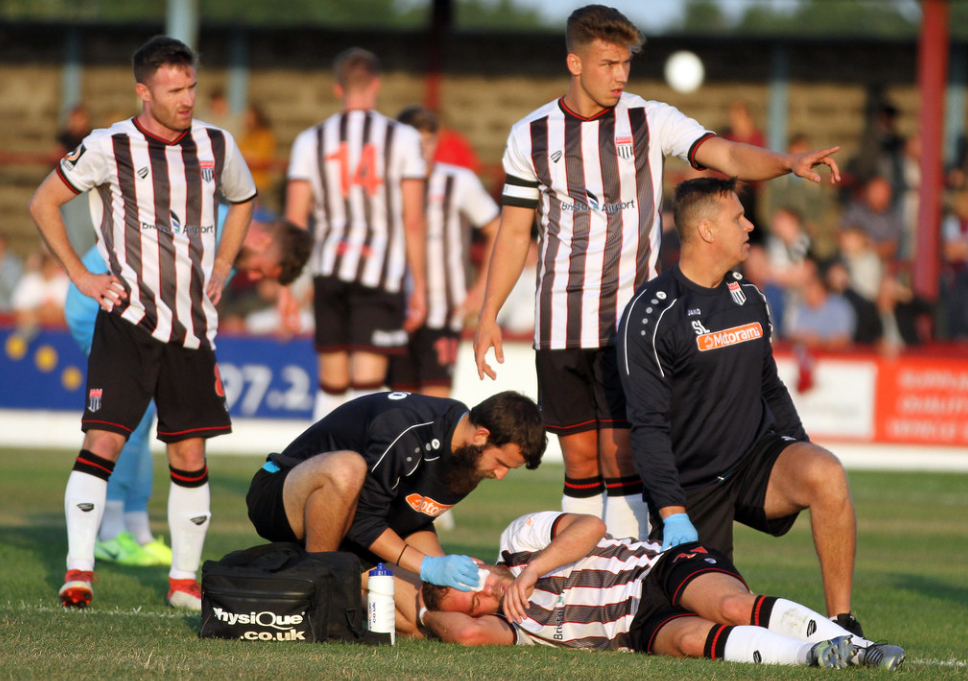 ---
This blog is written by our Humanities and Social Sciences Placement Officer and Sports Therapist, Toby Wellington.
---
What is Sports Therapy?
Sports therapy is a great career opportunity if you want to work on the medical side of professional or local sport. You can also use the skills learned as a therapist to work in a clinical position. It is a great profession which is growing more and more in terms of the opportunities you can gain as well as the skills you can develop.
Sports therapy is not the same as physiotherapy, despite common misconceptions. Sports therapists are trained to deal with all aspects of dealing with sports injuries from being able to 'prehab' individuals to reduce the risk of injury, to diagnose sports injuries, provide emergency first aid, treat and rehabilitate athletes. Physiotherapists are trained more generally and deal with NHS patients in hospital settings during their training before specialising in sport. They have a more in depth knowledge of aspects such as respiratory systems, neurology and cardiovascular illnesses.
Sports therapy allows you to see the country, work with great professionals and feel part of something bigger, no matter what level of sport you are involved in!
My Career in Therapy
I became interested in sports therapy due to an injury that I suffered whilst playing football. When I was 16 I ruptured the Lateral Collateral Ligament in my right knee and I was out for 8 months. During the process of diagnosis, treating and rehabilitating, I grew more and more interested in how the body worked and why we were targeting specific muscles that would prevent this type of injury from occurring again in my future. Additionally, I always wanted to be involved in sport at some level and, as my playing took a back seat due to injury, I committed myself to studying to become a sports therapist.
My career pathway has seen some really good highs and some not so good lows. I have been lucky enough to work with international rugby and football players as well as making a difference to local footballers in leagues that often, never have any medical cover at all. Whilst studying at the University of Gloucestershire, I put myself out there in order to secure professional experience as early as I could. I sent out speculative applications to every club in the top five divisions of the football ladder (football being my main love in life), that's 116 application letters! Of all of those applications, I got 5 responses. I still remember now they were; Arsenal, Ipswich Town, Newport County, Tamworth and Nuneaton. Of all of those, I was offered opportunities at Tamworth and Nuneaton, I interviewed at both and started with Tamworth on my first placement. I was there for 3 months through pre-season and then had to leave due to my studies. I got a placement with a local rugby team (Stroud RFC) where I spent 2 full seasons working with a highly regarded local Physiotherapist who is still there to this day. Whilst with Stroud, I worked for a month, with the Argentinian National rugby team whilst they were in the UK for their autumn internationals. From here, I took my steps into professional sport, working with Accrington Stanley for a year, the Cornish Pirates the following year and then Exeter Chiefs academy for 2 and a half years. This was all great, all with professional players, full time hours producing programmes, treating players and travelling – hard graft indeed! From here, there was a change of pace, I began focussing on other avenues. I began training as a teacher and thus, took a big step back in my therapy. I started working with a local football team in Cornwall – AFC St. Austell who has a growing reputation and some quality players for the level. I would work one training night a week and weekends for games. This was perfect for me and motivated me to do more work as I became more comfortable with my teacher training as a therapist. I opened my own clinic which I still have clients for over 3 years on, so when I go home, I can still see a number of clients as thankfully, my reputation has sustained itself! After 2 and a half years with AFC St. Austell, I moved to Surrey to teach for 2 years where I worked part time again but this time, at a higher level. I was working with Egham Town who were an ambitious club, 2 steps below the conference south. Unfortunately, this was a really tough season as we were relegated and had 5 managers, 100 players and almost no funds or equipment! Now, whilst working at the University of Bath as a placement officer, I am still working as a part time therapist, fully insured, I work with Bath City FC alongside a physiotherapist. Bath City are a national league south side with great ambition who I am lucky enough to work with on and off the pitch, as they provide placements for our students also!
The morale of the story, when looking at my career path, is you do not have to be full time to be a good therapist. Also, you have to be committed as it is key to note that for most of these placements, I had to travel a long way, or stay overnight in order to be involved!
Everything above gives you an insight into my career pathway and my experiences. I have seen some horrific injuries, I have seen some amazing goals and tries and I have some amazing moments with players returning from injury. Something to take away from this, as I read it myself is that you can be a good therapist and have an impact on people at all levels. Not only this, but you can always learn and develop at all levels. You should be willing to work in a number of settings as you never know what it will lead to. Working with local clubs more recently has kept me in therapy which has then led to me stepping back up to semi-professional sport with Bath City, so everything you do is valuable!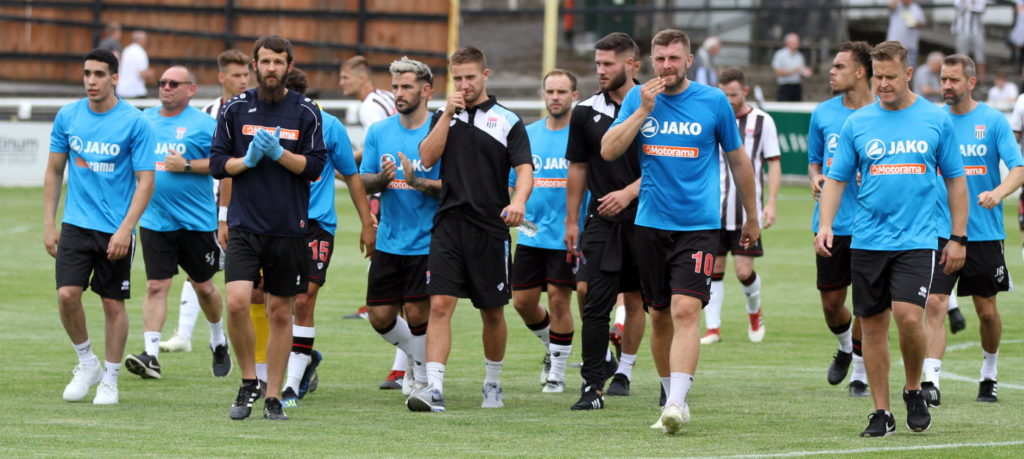 How do you get in to the industry? 
A degree in sports therapy is the obvious answer, although, you do not actually need a degree currently to classify yourself as a sports therapist. Unlike a physiotherapist, the title of a sports therapist is not protected, so you can have a number of smaller qualifications such as sports massage, rehabilitation etc. and call yourself a therapist. To be the most rounded version of a sports therapist though, getting a degree or a masters in this area is advised. This is because you will have an understanding of everything from first aid to joint manipulation as well as gaining support from professionals who are working in the industry whilst lecturing.
When qualified, to practise, you need to be insured. You can join various societies as a member which gives you access to training opportunities but also, cheaper insurance. There are various companies who can offer you insurance to treat people as well as provide professional first aid. Whilst a member and a practising sports therapist, you need to continue focussing on your professional development. There are conferences country wide that you can attend, journals are published daily online and training courses are available online and to book and attend in person to learn new skills. This is really important as the more you know and engage with, the better the therapist you will be/ become. Another reason for engaging with this is that you can be asked to show evidence of your engagement with professional development – therefore, it is key you keep all certificates and email booking confirmation etc! My own professional development more recently has been focussed around trying to work with other professionals, reading journals and papers and also engaging with CPD opportunities such as basic psychology qualifications, achievable online.
How to get a job, what a great question, maybe someone can give me the answer? Essentially, it is really important you put yourself out there. You cannot just aim for the biggest and best clubs. Almost every therapist I know has worked their way up and this is actually what I would recommend. This is because, if you learn to work without the fancy equipment, big multidisciplinary teams and under pressure by being on your own or in a small team, then you will thrive when you get the opportunity to step up. You need to show confidence in yourself and the job you know you can do as players and colleagues will never take you seriously unless you answer with confidence and show that you know what you are talking about. A final point, send out applications regularly and take unpaid work experience, especially at the start of your career. You need to build up an impressive CV/ portfolio before you can start looking at working in the big time!
What is great about working as a Sports Therapist? What are the challenges?
The best thing about working as a sports therapist varies from person to person. My favourite thing about being a sports therapist is getting to build close relationships with players and having that feeling of accomplishment when they return from injury or play really well. At every club I have been at, I have always got on really well with all of the players. This is something I have been heavily complimented on during my time in sport and is the main reason I have been asked to stay at Bath city beyond covering them in pre-season. I approach working with players in a specific way, let them moan and groan, be their friend but not too much that they stop respecting you, but enough they trust you. I work with a very open door policy, many therapists do not like a lot of people in their treatment room, and as long as I can treat the player I am focussing on, the more the merrier!
Another thing that is great and I love about being a therapist is getting to travel around and see lots of football and football grounds for free! I am a huge football fan, always have been and I have always had an interest in non-league. I grew up in Cornwall, where there has never been a professional team so visiting lots of really good non-league grounds is great for me.
Linking back to my experiences, one memory is that I had one of the best strikers in Cornwall out with a hamstring tear, I got him back in 6 weeks (an early recovery) which was great, and we got on really well so he coming back slowly was great to see. On his first start back though, he scored a hat trick and knowing that is down to the treatment and rehab you have put in, it is a great feeling. Even better when he runs over to celebrate with you. This is what is great, it makes you feel great but when they show their appreciation, it means a lot.
There are though, some real challenges and working as a therapist is not all easy going. For example, managers and coaches can be extremely difficult to deal with. At all levels, they want all of their squad available at all times and if a player goes down in a game, or is injured and receiving treatment in the week, they want them back at that moment! This is impossible so managing expectations is key. You need to communicate clearly and effectively that players need to be treated appropriately or they will break down and become injured again when they try to return if it is too early.
Additionally, the travel we have to do can be a lot and the time commitment can take a lot out of some people who thus, do not cope. You need to make sure you sleep a lot and try and get work done where you can so you can use free time to relax. Furthermore, you have to keep doing CPD to retain your insurance and qualifications, this can be tough to get in as you are so busy throughout the season. For example, if you are working a full time job and a part time therapist, finding days and evenings to attend courses can be really difficult.
A final thing, I was asked really recently actually. We have a student at Bath City and he came onto the pitch with me in a recent away game and he asked "were they shouting those things at us" and I responded with a relaxed "it was indeed, that is something you have to get used to". It shouldn't be, but it is, abuse from fans is something we have to put up with. At a professional level, I have had thousands shouting abuse at me and a player as we walk off and at a lower level, still we get many people shouting things in our direction – You need to have thick skin and not let it affect you but most importantly, don't let it distract you!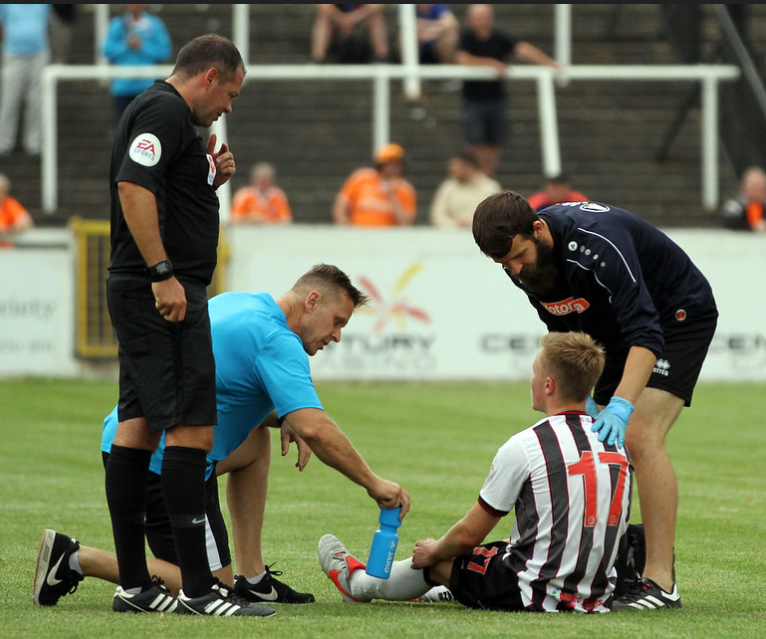 Tips and advice for current students?
My main advice for students looking into therapy as a career path/ option is that you need to be resilient. You will get multiple rejections when applying for placements whilst studying and jobs once you are qualified. You need to keep working hard and never be in a position where you think you are above some jobs, especially when starting out. If you have the chance to make a difference at a smaller club by implementing your knowledge and skills for players, then this only helps build your CV and reputation!
Finally, a final piece of advice is always be willing to learn. I have been a therapist for a number of years now and have worked with some amazing therapists, done some amazing courses and learned things you never would on a degree. Share your opinion, be confident as you may teach someone else something invaluable that impacts them for years to come. But most of all, enjoy every minute of it!
The Careers Service thanks Toby for his time in writing this excellent blog!