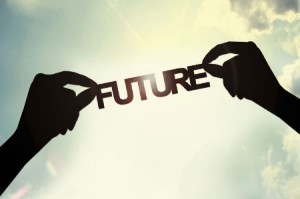 A panel of employers recently discussed the future of careers and the aptitudes the workforce of the future will require*. Representatives from FDM, Virgin Media, SAP and the Institute of Student Employers all agreed that careers of the future do not need new skills but for these skills to be used in a different way.
"we can teach all of the skills we require; what we are looking
for is people who want to learn. "
Lindsey Rowe, Chief of Staff/Head of People & Programmes Office SAP
Virgin Media value their staff being creative and quickly bringing ideas to life. According to Karen Handley, Global Head of Future Careers at Virgin Media they use "Squads" to bring people together across the whole company. This means people with the right skills are picked to work together on specific projects. Using this Agile way of working, staff can react to unexpected situations and make continuous improvements. Many employers now believe large teams can hinder collaboration and communication among members.
 "Learning is about experience and application, because the new currency is skills." World Economic Forum
PwC is one company who are changing their approach to recruitment, they have announced New World, New Skills,  whose goal is to help their staff learn new skills and to develop technologies to support their clients. This new approach includes novel methods of recruitment including game based assessment. Andrew Bargery, Campus & Schools Engagement Leader for PwC reveals the company wanted to use new technology to reduce the time it takes to recruit and make for a more engaging candidate experience. He notes that:
"women are doing slightly better in the new gaming [based] recruitment"
Andrew Bargery, Campus & Schools Engagement Leader for PWC
According to Artic Shores, who create recruitment games for employers, Siemens UK found that the use of gamification doubled the number of female candidates progressing beyond the final stage. They assert that the use of gamification in recruitment has helped level the playing field by eliminating bias in the assessment stage.
An article in the Financial Times quotes Linda Luong, senior early careers consultant at Jaguar Land Rover JLR. She sees
"academic performance as just one of many different indicators of future performance."
At assessment, JLR looks for candidates who demonstrate a "range of skills which the business values;  such as problem solving, working in teams and a willingness to learn". The importance of these skills means that work experience and extracurricular activities also rank highly for employers.
What does this mean for students at Bath?
The Harvard Business Review has this advice:
Think about the skills that you have now and the job you want and then:
Identify the key soft skills you have and need. You can then see where you have gaps and put learning goals in place to fill them. Examples of important skills include critical thinking, problem-solving, communication, and learning agility. Learning agility is your most important skill because it means you have the curiosity and motivation to continuously learn new skills throughout your career.
Consider core technical skills you have that are likely to stay in high demand, such as digital literacy, data science, and data analytics. And then build upon those skills.
Focus on skills that are portable and that will be critical regardless of what field you enter. Highlighting your transferable skills will showcase your abilities in unique ways. For example, the data analytics skills you developed in your marketing job may be just as valuable — or even more valuable — in e-commerce or product development.
Keep a permanent, personal list of past and future learning. This will help you have better conversations about your skills in interviews and on the job.
My Future has useful information about the skills graduate recruiters look for:
Teamwork, communication, customer care, emotional intelligence.
Problem solving, creativity, enterprise, commercial awareness.
Leadership, time management, IT and digital literacy skills.
You need evidence for your skills and attitudes and should be able to demonstrate them in your CV, applications and interviews. You can find this evidence from any of the following: 
Your degree:
Think about the way you study your subject and whether this has taught you any of the top skills employers look for above.
Remain focused on the reasons you enjoy your subject and what skills you are developing, even if you don't want to use your subject knowledge in your career.
Skills courses and workshops: 
The Skills Centre offer a range of courses, workshops and one-to-one support. Subjects include maths and statistics, writing, presentation and analysis and languages.
Search Events for talks and skills workshops run by the Careers Service.
Other experience:
Take advantage of the many University clubs, societies and volunteering activities on offer through the SU Bath and enrich your employability skills.