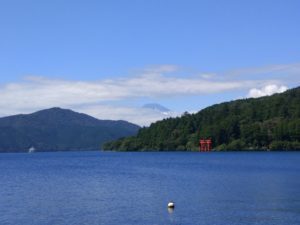 In this blog, Bath student Nathan Roberts discusses his experience of working in Japan.
The six months I spent in Japan working at NTT Basic Research Laboratories have been some of the most interesting, stimulating and enjoyable months of my life so far. I can safely say they have informed and shaped my future career plans and given me an unforgettable experience.
"Heading to a new place is scary"
Before I get into some of the amazing opportunities that I believe an international placement can bring, I will first cover the very understandable uncertainties that they present. The idea of heading to a new place is scary and not being fluent in the local language only adds to that pressure. It's easy to let the "what if" situations cloud your judgement and prevent you from applying to jobs abroad. It can be a daunting prospect and one that remains unnerving even after you've got the job. This was certainly the mindset I was in as I hurtled through the air 35000 feet above Russia.
Soon after landing the worries began to fade, all these problems that I had built up in my head just didn't occur. I'm not saying I didn't have any problems, I was even evacuated due to a typhoon at one point, but what I did notice is that the problems began to seem simple and solvable. Anytime something came up I began to rely on myself to fix it. As my time in Japan progressed, I gained a new-found comfort in the unknown. I managed to let go of the feeling of being out of place and make the most of enjoying my new home.
"Breaking down the language barrier"
The main problem I expected was my distinct lack of any Japanese language skills. This is an obvious problem when working abroad, and one of my original sources of fear. Luckily for me my supervisor and co-workers spoke English. Unfortunately, everyone else in the Atsugi area did not and I've had more conversations than I can count using google translate as the middle-man. Which worked amazingly well, from translating menus to having almost real time conversations with locals in the arcade, google translate proved an invaluable tool for solving my most prominent problem of breaking down the language barrier.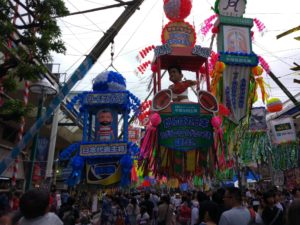 The next thing I expected to encounter was loneliness. After leaving all my friends and family and jetting off to a new time zone, I expected to feel totally alone. I can honestly say that never happened and from day one I was meeting and befriending many new people. One of the best things about my time in Japan has been the friends I have made, from co-workers to locals, there were plenty of wonderful people from all walks of life. I got to see the work and world through their eyes. Talking to such a diverse range of people has helped me step outside a typical Bath experience and open myself up. It has really broadened my perspective of the wider world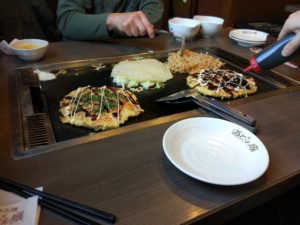 "One of the best things about my time in Japan has been the friends I have made"
Now, onto the main benefit of doing a placement abroad. I had six months of being somewhere between a tourist and a local. I had enough time to experience typical Japanese activities, explore surrounding areas and really dive into the work. I got to live a salary-man lifestyle with after work drinks and karaoke. I explored the largest metropolitan area in the world nearly every other weekend, always finding new places to go and things to do. Honestly, even the work was exciting, after my previous placement I had little hope of enjoying work but the placement gave me a taste of research in a way that I've never seen before. It really helped me to feel like a part of the scientific community and this newly developed enthusiasm has followed me home, helping to improve the feel of day-to-day lectures.