Like thousands of people across the country, the Careers Team have had to quickly adjust their working practices to working from home. Here I outline how we've adapted to the situation and hope it will offer you some ideas if you find yourself in the same position.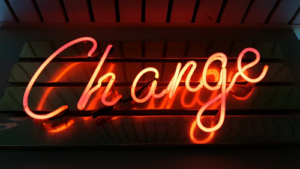 Ground rules
In the Careers Team we have regular 1:1's scheduled with our line manager so we can have a video chat online. It's especially important at the moment that you feel supported to work on your projects or work research and have the right amount of guidance as to what to focus on as you progress through the next few weeks/months. Depending on when you started your placement you may be able to continue with existing projects remotely. For some, the nature of your job required you to work on specialist equipment that you simply cannot use from home. Therefore, it is very important you know what your job entails over the coming weeks and you understand how to do it.
Hopefully your manager will establish ground rules such as regular check-ins and how they would like you to report back to them. Make sure you understand what is expected of you in terms of availability throughout the day and week. Have you established what your manager expects you to be working on and whether you are part of any rota or schedule to cover certain tasks?
Now you work remotely, you may be able to control your diary. Could you structure your day and your calendar to enhance your own productivity? Block out time in your calendar to reflect your priorities.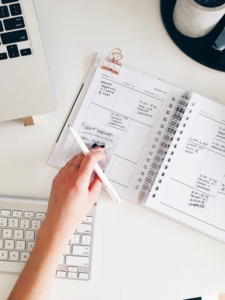 Stay connected
The Careers Team are using various methods to stay connected including group chats on software with collaboration tools. We have one open for purely for social (non-work) conversation in addition to other work-related channels. In addition, we have scheduled in our calendar a meeting three times a week which is for a virtual coffee break.
To help you get the most out of online tools, get to know whatever software your organisation is using whether that is Teams, Skype or Zoom for example. I encourage you to attend any online training, read up on any online instructions, for example, YouTube may have instructional videos. Most importantly don't feel ashamed about asking for support from your manager and colleagues as people learn new software differently.
I personally felt very overwhelmed last week, by the constant pinging of messages on Microsoft Teams. Although I had been using this software for about a year to track projects; I was new to using it for remote collaboration. Through a combination of attending a webinar and speaking to colleagues on my team, I now feel more in control of its settings and functionality. Also, I think the novelty has worn off and we've adjusted to using it!
Don't just resort to doing everything via email or if you are using communication software - the chat function. If your colleagues are setting up virtual meetings and coffee breaks, make the effort to join in. It makes a difference to how connected you feel and it's important to check in on each other. If you begin to feel low – don't suffer in silence. Make sure you work at least some of the same times that overlap your colleagues, as working from home can feel unstructured and isolating. Last year, a study of 2,500 remote workers by online brand development agency Buffer found that loneliness was the second-most reported challenge, one experienced by 19% of respondents. Loneliness can make people feel less motivated and less productive.
Boundaries between home and work life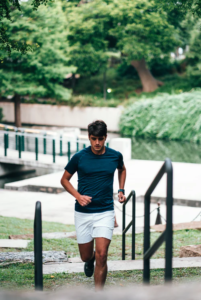 If possible, have a dedicated work area that is not in the same place/room as where you'll spend your leisure time. If you are in a shared living space it is useful to be able to close the door to signal to others that you are in work mode (however, this does not work for my children I notice!)
There is no need to put on a suit or your usual work clothes, but it may make you feel more motivated to work if you put on some semi 'proper' clothes. This is particularly important if you're having a virtual meeting in the day! See this useful resource on how to How to look good in Skype (or video) interviews which has lots of tips that will help with virtual meetings.
In an article entitled "Everything You Should Know About Working From Home" Indeed have some great tips for making working from home separate to your home life.
• Shut down your computer at the end of your working day
• Avoid opening your email or online chat after you've decided to sign off
• Identify an activity* that starts around the time you need to disconnect, such as an online workout class, virtual appointment with a friend or your one form of outside exercise allowed a day, for example a run, walk, or cycle –remember alone or with members of your household!
(*You may notice I have altered the articles suggestions in line with the latest government advice!)
Wellbeing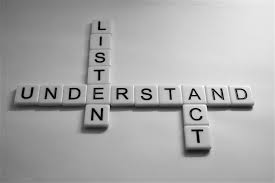 As we don't know how long we may have to work under these conditions it's important that you prioritise your wellbeing. This can take the form of remembering to take proper breaks. The Careers Team are all logging off to take a lunch break for example. You could take the time to cook proper meals and, if your situation allows, sit down with others to eat. Think of activities that help you to keep your spirits up. Make time for your hobbies that are possible to carry out within the restrictions. A neighbour of mine is continuing drum lessons with her tutor via video messaging!
The more effort you put into communicating with colleagues, family and friends, the better chance you have of avoiding feelings of isolation, which can lead to depression.
All the University Coronavirus resources are updated on the website regularly, including details of how you can access support. All student services will continue to be available by phone, video or email. Please contact them if you have questions relating to:
• Counselling & Mental Health
• Disability Service
• Student Money Advice
• Student Immigration Service
Stay safe and don't forget the careers service are here to support you.