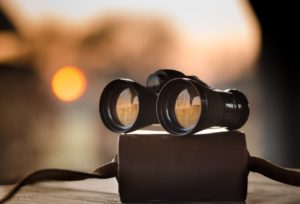 These are difficult times and some of you may be looking for immediate short-term temporary work for many different reasons. If you are in need of immediate temporary work there are several companies and sectors that are recruiting. Here is a brief list of what kind of companies and organisations are recruiting and also where to find the vacancies.
There are lots of healthcare assistant roles, support and care worker positions all over the country, however in addition to care vacancies there are also roles within catering, cleaning, data management, 111 call handlers and more, all within private or public healthcare. NHS is directly recruiting but there are also private care companies and residences advertising for roles in addition to healthcare recruitment agencies.
Supermarkets and distribution centres
All of the major supermarkets are recruiting for temporary staff in supermarkets or in their distribution centres.
Shipping and delivery companies
Both big and small delivery companies that deliver essential goods such as food, hardware, medical supplies and more are recruiting. Look at food production companies, milk and dairy suppliers, meal manufacturers supporting hospitals and more. There may be local jobs for local companies available, have a search for local food distribution companies where you are.
If you instead can see yourself working outside, thousands of staff are needed in the coming months to feed the nations as the sector is dependent on workers from overseas which is not possible whilst the borders are closed. There are temporary jobs for of up to 6 months on offer https://www.concordiavolunteers.org.uk/feed-the-nation
Where do you find these jobs?
Go to all the major supermarkets careers websites and you can see their vacancies or follow them on Twitter
NHS Jobs has their own Covid-19 job site for immediate vacancies
Follow your local Job Centre Twitter page, here is the one from Bath, or look at the governments' find a job website for vacancies
Check our healthcare recruitment agencies where you are. Here is a directory from Agency Central.
Follow companies and organisations on social media, particularly Twitter which seems to be the most common social medial channel used for immediate vacancies.
Concordia Feed the Nation is coordinating future jobs on farms
Indeed UK are also listing immediate vacancies.
The Gum Tree also has postings – make sure you do a quality check to ensure the vacancies are valid e.g. by looking at Companies House or researching organisations online.
Stay safe and keep well
If you do decide to take on temporary work, all companies and organisations are supposed to follow social distancing regulations. Ensure you take part in any health and safety inductions and follow advice from others. Make sure to be safe, keep well and be proud that you are ensuring that people are getting fed and vulnerable people are being cared for.
Transferable Skills
Even though in many of these jobs you don't need a degree to apply for them, these are important key roles that will give you lots of transferable skills that you can use in later applications. Interpersonal skills, emotional intelligence and problem-solving are key skills employers are looking for, and many of the above jobs will give you examples of these skills.  In addition, many employers will appreciate that you showed initiative and found immediate work during this trying period, showing a hard-working attitude and dedication. Have a look at this recent blog for inspiration. Not only that, but you get to understand how a business operates, a vital skill for the future.
We wish you all the best in your search for a job. Make sure to contact us if you need any support.