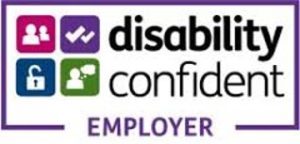 By law,  we know that all employers must treat all job applicants equally regardless of any health conditions they may have. However, many employers make it clear that they want more disabled students/graduates(including Dyslexia) to apply for their jobs.
As part of your job search you may already have seen some roles you are interested in, but how do you know if they are a good organisation for you? This blog looks at different approaches and tactics you can use in your job search to find those disability and diversity friendly employers!
1 Specific mentions in adverts
Look for employers whose websites and job adverts say that they want to increase diversity or are an equal opportunities employer. This is a good start, but then it's important to look further to see their commitment and you can do this by looking at some of the following …..
2 Check out websites 
Have a look whether there are webpages on diversity. What support do they give applicants applying for jobs? What do they do for employees?
Is there an employee social group or network? JP Morgan Chase for example have a specific network to support autistic employees.
Do they have case studies on their site which features disabled graduates talking about their job roles?
3 Contact the employer
Does the organisation have a Diversity Recruiter or equivalent? You can phone or email larger employers and ask if there is a person responsible for including disabled people at work. If the employer feels comfortable answering this question, this can be a good sign.
 You can also contact the employer directly to ask:
How they support applications from disabled people
How they support disabled people at work
4 Is the organisation a member of the Business Disability Forum.  This is a great way to check out commitment to diversity. The Business Disability Forum is a not-for-profit membership organisation that provides pragmatic support, shares expertise, gives advice, and provides training to help organisations become fully accessible to disabled customers and employees.
5 Make use of your own Network
Ask people in your network. If you are on LinkedIn, see if you are connected to someone who has worked at the company. Check out whether there are alumni already working at the organisation by looking at Bath Connections
6 Your Local Job Centre
Your local job centre may also be able to help you to find disability-friendly employers in your area.
7. Check out "Disability Confident" Employers supporting disabled graduates. The Government runs the Disability Confident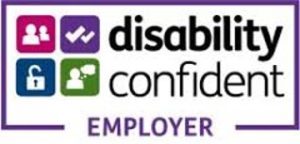 scheme which aims to help employers make the most of the opportunities provided by employing disabled people. It is voluntary and has been developed by employers and disabled people's representatives. There are different levels of commitment but all Disability Confident organisations:
have committed to offer an interview to disabled people who meet the minimum criteria for a job
can use the Disability Confident symbol on their websites and job adverts.
If you would like to get an interview under Disability Confident, you will need to say that you are disabled in your job application. For a list of employers in the scheme see:
Disability Confident employers (GOV.UK)
8. The Mindful Employer Charter mindful-employer/about shows employees and job applicants that the organisation is committed to supporting their mental health wellbeing.
9. What if I can't see that they are an inclusive employer?
Small/ medium sized employers may not have anything on their websites covering inclusivity or diversity. However, employers can still be inclusive, even if they do not say that they are. Direct contact as above may be helpful or you could decide to still apply, and ask for adjustments to your interview or to the role if you need them.
So there are many strategies to find out if an organisation might be suitable for you. The sites below are job sites specifically for disabled people so do check out this list. MyPlus is now partnered with the University so definitely worth a look! The final list are some organisations that offer additional advice and support. Remember too to check out our Careers Service find a graduate job suggestions on myfuture.bath.ac.uk such as our Find A Graduate Job Guide.
If you have a question on the above or would like to speak with a Careers Adviser, please email us at careers-plus@bath.ac.uk.
Job sites specifically for disabled people
Further Links to information and Advice
There are many other non-profit organisations and charities who also offer advice and support. Some of these are:
Autism Forward Organisation provides funding for adults on the autistic spectrum allowing them to access specialised mentoring services to aid their access to employment and employability.
Remploy- helps disabled people with advice on getting work and advice on staying in work
City Disabilities Organisation that supports professionals in London who have disabilities or long term medical conditions that affect their working lives. Also support students who may be interested in working in the city. Offers a mentoring scheme and resources.