As we have said before, we may be working remotely but just to remind all our students, the Careers Service is definitely still here to support you. If you are a disabled student, student with Dyslexia or have a long term health condition, read on to find out the different ways you can use the Careers Service.
Most of these require you to log in to MyFuture.
For  current students use your single sign-on.
For graduates choose log in as a graduate - your username will be the one you had at Bath. Your email address will be whichever personal one you gave SAMIS when you registered as a student. If you have any difficulty contact us via careers@bath.ac.uk and we can help you get access.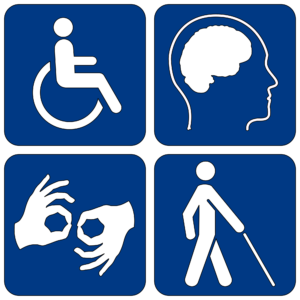 1 Use our Resources
We have lots of resources on MyFuture covering key topics such as, finding diversity friendly employers, identifying your strengths, knowing how to be open with employers and how to ask for reasonable adjustments. Our resources range from written guides and e-books to video resources and event recordings, so whatever your preferred method of accessing information we've got you covered!
If you find something you would like to access and its not in an accessible format for you, then just contact our information team careers-plus@bath.ac.uk and we will be happy to help you.
2. Remote Appointments
We're offering our same excellent 1:1 appointments remotely. These are via teams or on the phone. If you have any difficulty with remote appointments do get in touch with us. There are two main types of appointments:
CV and Application Advice - including LinkedIn profiles and further study applications.
Careers Appointments for any careers-related query - from - I have no idea what I want to do or I'm anxious about an upcoming video interview, through to I am worried about telling an employer about my disability and anything in between.
We offer specific disabled student appointments in addition to general appointments. The email careers-plus@bath.ac.uk is our dedicated contact point for disabled students and can give you access to additional support.
It may be that your Faculty Careers Adviser, Placements Officer or an Adviser in Student Services has recommended you have additional support to help with a careers issue. If you aren't sure if we can help - ask us! We will be happy to advise you. It's worth bearing in mind though that we can't offer legal or visa advice.
To book an appointment
For CV and Applications Advice you can book directly in MyFuture.
To access all other remote appointments you need to email us.
For a general appointment with a Faculty Careers Adviser -  email careers@bath.ac.uk and we will give you access to book the slots available.
For a disability related query email -   careers-plus@bath.ac.uk and we will give you access to book the slots available.  You can use these appointments to discuss topics such as disclosing a disability, and reasonable adjustments in the recruitment process or work place.  If you cant find a time that suits then just get back to our team and we can find a time for you. Emailing us is important as it gives us the opportunity to offer you resources and explain how the appointment will work.
Do bear in mind that we are developing our services all the time as we adjust to working remotely, so do keep checking back to MyFuture for our latest services. Go to our Coronavirus FAQ page.
3. Attend Virtual Events
Over the summer we will be offering some webinars and employers are offering virtual events. You can view event listings and book your place via the events tab in MyFuture. It is worth checking back as we are adding new events all the time. We also have specific webinars to support disabled students so look out for webinars on disclosure and also identifying your strengths.
In addition, EmployAbility have recently done a series of webinars for disabled students - Next Generation Inclusive Thinking Webinar Series. The most recent one is advertised on MyFuture at https://unihub.bath.ac.uk/s/myfuture/jobs/detail/789222/next-generation-inclusive-thin. You can also access recordings from previous webinars from their site. https://www.employ-ability.org.uk/events#student-skills-workshops
MyPlus Webinars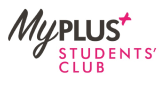 We are a University partner with MyPlus Consulting who work with some top employers to support disabled graduates into top jobs. Do check out all their resources. They have some excellent webinars check out there https://myplusstudentsclub.com/events/  which includes a webinar on 22nd July "What is a disability?: Am I included?"
4.  Check out our Opportunities Board for internships, volunteer roles and graduate jobs
While we are seeing fewer of them, jobs, work experience and internships are still being advertised and our opportunities board is a great place to look for these. We are often dealing directly with employers and we make sure every vacancy is accurate and has enough information for you to understand what you are applying for. You can also find vacancies specifically being advertised for disabled students by typing "disability" in the search box.
Alongside employment opportunities, we also advertise volunteering positions, scholarships and any virtual events we come across. So, it is worth checking back regularly to see what has been added.
If you can't find what you are looking for our job search resources and our Advisers in an appointment can help you discover alternative strategies. Our Advisers can work with you to identify relevant organisations/charities who work with some key employers to support disabled graduates into jobs.
5.  Keep Up to date with our Blog and Disabled Student Newsletter
Our Careers Service blog is regularly updated with posts related to the coronavirus pandemic and other issues that we feel are at the forefront of your minds at the moment. You can subscribe so you get an email notification every time we post. It is also well worth having a browse of the archives, you'll find specific topics such as requesting reasonable adjustments, and we often cover specific disabilities like dyslexia, as well as employer insights that can still be relevant.
Our Disabled Student Newsletter is sent to you via email every 4-6 weeks. This newsletter keeps you informed of key events, information and opportunities for disabled students.
Anyway, please do get in touch with us. We are here to help!