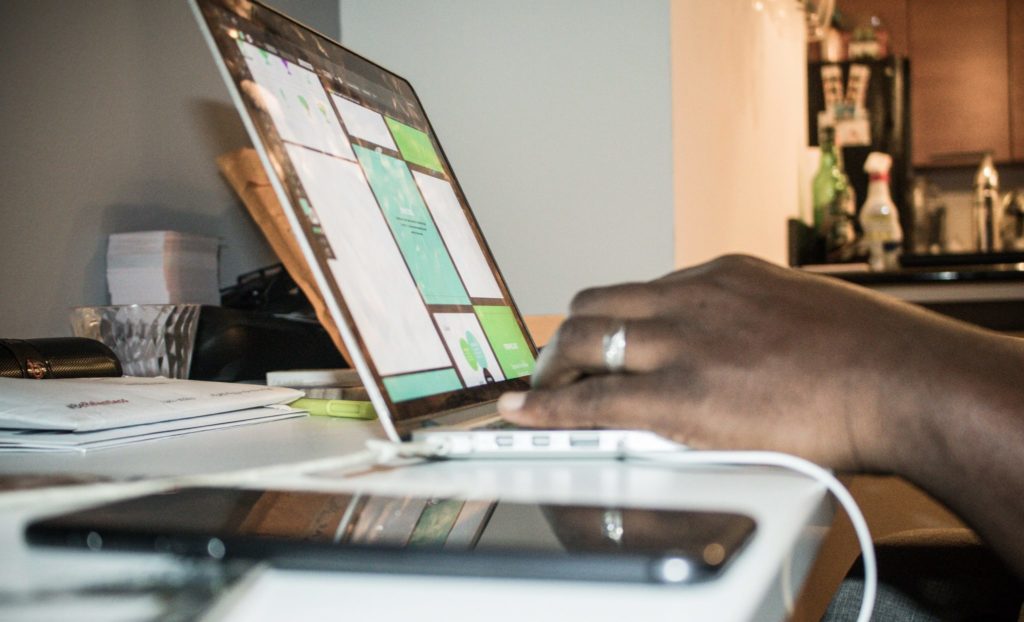 Although society and offices are opening up, a significant percentage of people are still working from home and will work from home for a while yet. Many of our graduating students will start their new graduate role working remotely and many placement students will start their placement year working from home in the hope that they will meet their colleague and get to know their office later in the year.
Some will miss the obvious advantages of a busy office culture, getting to know their colleagues face to face and after  work get – togethers, however there are many skills you will get from working from home which will benefit you in your future career. Here are 4 of them.
Careers Service thanks Grace, final year Education with Psychology student, for her contributions to this blog. Grace had to leave her place of work in March and then continued to work remotely.
Adaptability
Adapting to a new job and learning new skills and tasks, but never actually meeting your supervisors or colleagues in person, require you to be adaptable and flexible. You need to learn a whole new set of skills; digital skills, time management, virtual interpersonal skills to mention a few. Change is a certainty in all job roles and adaptability is a key skill employers are looking for. Giving evidence that you did this well in your placement will benefit you when you are looking for graduate roles.
"Through working online for 13 weeks I matured in my work ethic and grew in my ability to adapt constantly. I also became more patient when things did not go to plan, accepting that I cannot do everything" - Grace
Digital Skills
Working from home forces you to improve and increase your digital skills, whether that is using new software and tech, how to collaborate online and communicating with colleagues in an entirely different way. Results from ISE survey (open to members only) show that many big employers were thinking of a shift working more flexibly online anyways and the covid-19 pandemic has moved this forward a couple of years. These skills will be highly valued in a job market where working well remotely will be even more standard in the years to come.
"I am convinced that the world will not go back to the way it was before this pandemic so the digital and personal skills I used throughout this time will come in handy in the future. I think working remotely will put us in good stead for a more digital future" - Grace
Interpersonal skills
NESTA 2030 report highlights interpersonal skills as a key skill in the future world of work. Emotional intelligence and social perceptiveness are key to good working relationships. As the future world of work will likely mean more virtual meetings and virtual interactions, good online interpersonal skills are more important than ever, especially how to do them well in virtual meetings, presentations or project management.
 "Working from home means that you often have to make more of an effort to learn and contribute. When it doesn't happen naturally everyone needs a little push. Someone who is willing to have a laugh and keep the community together is very valuable to a faceless and less personal work situation. " - Grace
Pro-activity
Employers want their employees to be pro-active, think of their feet, manage their time and be effective.  Doing all of this from home adds a different layer of difficulty, how can you show your pro-activity and time management skill when Netflix is only one click away? Managing this successfully will give you skills that you will take with you for the rest of your working life. Our two previous blogs about working from home gives you tips and hints on how to do just that.
So whether you are starting your job remotely or not, you will gain skills that will benefit you in the future. Learn, contribute, communicate and be ready to make errors and learn from them. This is a new way of working for many of us, but the tools and skills we learnt from it will last a lifetime.