The way we live, and work is changing daily and here are some tips on making the most of the recruitment session – most of which is happening virtually.  Over the last couple of months, we have been talking to lots of employers and their message is clear, "they are planning to recruit and want to maintain engagement however, the way this will happen is going to be a little different". Tune into the ISE podcast for insights directly from a wide range of recruiters.
So, what is different this recruitment season?
Extended season: some sectors such as Consulting and Banking have already opened recruitment while others are opening later as they want to establish their business needs. The good news for you is the recruitment season is likely to be longer and therefore the pressure to apply will be spread out.
Flexibility and access: one of the downsides of in-person events was capped places, meaning many events got booked up in advance. Going virtual has allowed a lot more flexibility and increased number of spaces.
Less formality: employers are engaging with students through different platforms such as Facebook groups and online socials.
Innovation: employers are harnessing technology to ensure they are connecting with you and showcasing workplace culture. Some companies are offering virtual tours of their office whilst others are fostering communities using social media platforms such as Facebook.
Equality: if you are a bit of an introvert or have found large scale events a barrier, we hope this new approach will make things a little easy.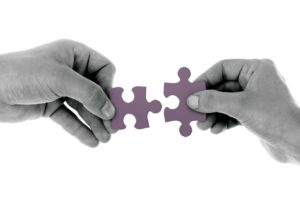 We recognise you are incredibly busy and this new way of engaging with employers will take a little time to get used to. Therefore, here are five tips to help you get ahead:
Check out the events listing on MyFuture and register for events that interest you.
Follow companies that interest you on social media (Facebook, LinkedIn, and Instagram).
Success in virtual engagement depends on the prep you do beforehand. Delve into company websites and talk to Bath alumni, you will be surprised how willing to help people can be.
Make a list of questions you would like to ask employers at virtual events. Make sure your question counts and that the information is not easily available on their website. Perhaps focus on asking about company culture, what has changed because of COVID or ask about emerging industry trends.
Beware of virtual fatigue! Make sure you are proactive in taking time away from the screen - take a little walk or make a cuppa.
Remember, we are here for you in Careers, don't hesitate to get in touch or book a 1:1 meeting with an adviser.