The Careers Service has over 300 resources available to help you at every step of your career journey. Each week we put the spotlight on a resource that can help you. This week it's….
Career options resources: Find Your Future and Prospects
A bit of a mouthful this week but I wanted to highlight two resources that can help you with your career thinking. Both in terms of exploring different career options and working out your next steps.
Find Your Future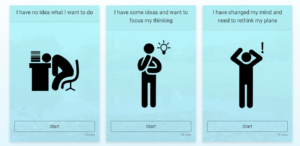 What is it?
Find Your Future is a short online course made by the Careers. The focus of the course is to help you understand yourself, learn how to generate and clarify your career thinking and to help you to understand the UK recruitment timelines.
There are six pathways to choose from that represent a different stage in the career thinking journey. Each pathway contains useful information, practical activities, and reflective questions.
How to access
You can access Find Your Future through MyFuture. It is also listed in our Get Started: Career options guide.
How to use
When you access the course you will have a choice of six pathways to explore. Pick the one that resonates most with you and work through the activities. You can go back and look at the other pathways at any time.
There are a variety of interactive activities to explore Anything you choose to share in these activities isn't visible to anyone else so you can honestly reflect on the different tasks.
Prospects
What is it
Prospects is a fantastic careers website. In fact, outside of MyFuture, it is probably the careers website that you need to check out.  The main draw is the hundreds of expertly written job profiles that give you all you need to know about a specific job in one place. They also have fantastic practical advice on working in different countries, postgraduate study and job applications.
How to access
All you need to do is go to Prospects.ac.uk. The site is free to use and most of it is open access. If you want to try their career quizzes though you will need to register for an account (but this is free too!).
How to use
There are a variety of resources on Prospects that you can use at every step of your career planning. I have highlighted a few below but it is well worth having a browse of the site to see the full range of support on offer.
Job profiles
The detailed job profiles are one of our favourite resources in the Careers Service. If we get asked a question about a niche or obscure career path – the job profiles are the first thing we recommend looking at.  Pretty much every job you can think of and many that you may never have heard of are covered in these profiles. You can use these to:
Explore potential career options and find out more about jobs that interest you
Find out websites that a specific job is advertised on as well as key employers and professional bodies
Discover qualification requirements and transferable skills needed
Read case studies from people working in the job you are exploring
You can also view job profiles through the What can I do with my degree? pages which recommend job profiles related to your degree.
Sector pages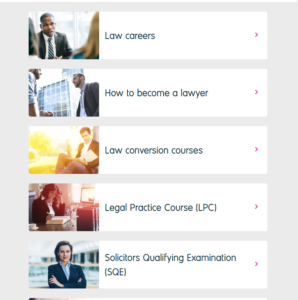 Like the job profiles, Prospects also offers detailed pages for different job sectors. These can give you a good overview of a sector and tips on how to get a job in this area.
Go to Prospects sector profiles
Quizzes
Prospects also offers two quizzes. By answering a few questions on what you want out of your career and what you do/don't enjoy it will recommend job groupings or specific job profiles. Career Planner will give you specific job matches while the Job Match quiz will match you to a job 'family'.
Obviously, the results are not enforced! But the quizzes can be a bit of fun to do and can help you broaden your horizons and explore career paths you hadn't thought of or confirm some of your existing ideas.
Country profiles
If you are thinking of working outside of the UK then the country profiles on Prospects are invaluable. While not every country is covered, the list is fairly comprehensive. These profiles give you a snapshot of the economy, skills shortages and job options available. They also give information on what the work culture is like and how to apply for jobs. The profiles are also packed full of links to other relevant websites where you can explore options further.
View Prospects country profiles
Further help
If you need further help or have any questions we are here to help. We can help you track down information on specific questions and offer advice on how best we can help you. Email us via careers@bath.ac.uk