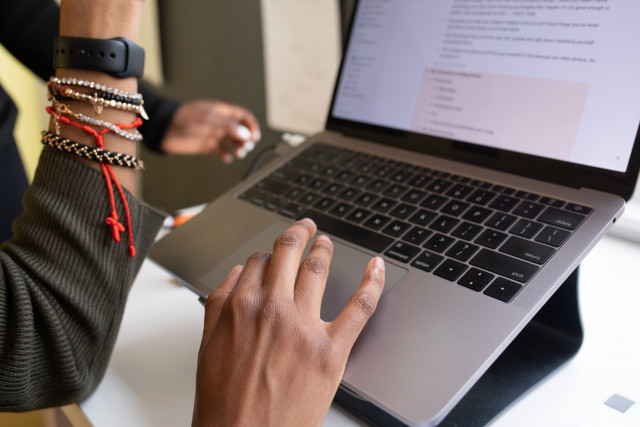 In appointments I meet many students who are wondering about how to show motivation in an interview, how to convey that they are interested in that particular organisation above any other. You may have shown some motivation in a cover letter, but you realise that for an interview you need to do extra research to stand out from the other candidates. You are right in thinking so, as in employer feedback, employers most often say that most candidates don't show enough motivation for the job role, organisation and/or the sector. Here are some top tips in how to research employers to help you in this.
Research the company website
This may seem obvious, but researching the company website, especially any careers pages they have, may support your motivation in an interview. Watch any videos or read any interviews posted of recent successful graduates or other employees. What do they say about the company culture, their job role or role within the organisation? Does any of this motivate you? Then mention this in an interview. The webpage may also contain information about recent news and projects, and even an annual report. Is there anything here that motivates you that is relevant for the job you are applying for?
Research the company values
Many companies have a list of values or competencies they want all employees to have. Sometimes an interview is completely value – based, which you can find often with jobs in the NHS or with the Civil Service Success Profiles, for example. Research what these values mean to the employer and reflect on whether any of these values have a personal connection to you, and further motivates you for the interview.
Follow the company on social media
Most companies have a social media presence, and this is where they will proudly share their most recent achievements and news. Follow them and have a look through and see if there is anything that really inspires you and makes you enthusiastic about working there.
Seek out employer events through MyFuture Events or see if there are virtual events open to all students on their own employer graduate career pages. Or reach out to Bath alumni that works at these companies through online networking.  What did these employees say about the company that again really inspired you and made you want to work there? The fact that you took that extra step to speak to employees, really thought of what they had to say and that this inspired you to apply, will also impress the employer at an interview stage.
Last but not least, do you know that you can find lots of in-depth employer information using library databases? You may find company SWOT analysis, industry and sector reports and much more. What can you find that really interests you?  This will definitely give you an edge in an interview. Read more on how to do this here.
Final advice is that to show motivation in an interview is to really find that personal connection between you and the company. If you have a personal motivation this will mean you are much more enthusiastic and motivated when they ask "so why have you applied to us?"
We wish you the best of luck in your interview process.