As part of LGBT+ History month one of our Student Career Ambassadors, Keji,  attended our LGBT+ Careers Panel event.  Read on to find some top advice from our key speakers on being LGBT+ in the workplace. This blog is divided into Part 1 and 2. Here in Part 1 we look at an important topic - How to find LGBT+ friendly places to work. Part 2 looks at Coming out in the Workplace, Dealing with Harassment and Being a Good Ally.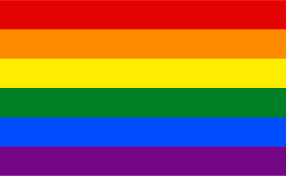 Earlier in February we were lucky enough to have an incredible virtual LGBT+ event organised as part of LGBT+ History month which was supported by the SU LGBT+ Diversity and Support Group. We heard from some alumni and speakers who discussed being LGBT in the workplace.
Our speakers were Harry Roberts (he/him), a chartered engineer working at EDF Energy, Emily Senft (she/her), a Bath alumnus and software developer, Nityasha Pillai (she/her), a Bath graduate and digital strategy consultant at Accenture, Berkeley Wilde (he/him), director of The Diversity Trust and finally, Thomas Williams (he/him), a doctoral student at Bath and co-chair of Kaleidoscope at University of Bath.
Finding Diversity Friendly Employers
In terms of finding an LGBT+ friendly workplace, the Stonewall top 100 employers list was highlighted as being useful. However, Harry pointed out that some fantastic inclusive employers may not be on that list, so it is an idea to look beyond it. Looking beyond the list can involve talking to current employees of companies that you're interested in and finding out first-hand what the workplace is like for diverse groups such as race, age, gender and sexuality - LinkedIn as a useful tool for this. Harry also mentioned that, looking at the 'networks' that the companies have is a useful place to start, such as LGBT+, BAME or carers networks, as this can demonstrate how accepting the workplace will be too.
Finding your Community in the Workplace
Thomas Williams, who is the co-chair of Kaleidoscope, which is the university's LGBT+ staff and postgraduate network that was set up in 2017, spoke about the importance of these staff networks. As he spoke about the goals of the network, it was evident that staff networks aim to create a community within a community, giving LGBT+ staff and postgraduates a safe social space to engage with others. It was clear how the work that the network does alongside the important changes and contributions that they make, trickles down and has a positive affect on how LGBT+ students experience university. Thomas also highlighted that without staff networks like Kaleidoscope, such activities such as the Careers event wouldn't happen as easily, which really emphasised how important they are.
Getting Support from a Mentor
Additionally, the importance of having a mentor was mentioned on numerous occasions. When asked about the best way to find one, Nityasha suggested seeking out like-minded people that you look up to via networks or committees and simply asking them if they will be your mentor. Though this may sound daunting, she hit the nail on the head when she said that the worst thing that someone can say is "no", and the chances of that in itself are quite low, so just go for it!
Importance of Recognising the Past as We Look Forward
We know that there are still challenges for LGBT+ people and in particular harassment in the workplace is still a problem. We will look more at how to get support in part 2 of this blog. However, in looking forward and having conversations about how this can be stopped, it's important to have a good understanding of LGBT+ history. Berkeley Wilde educated us on exactly that as he spoke about his experience being a gay man in the 1980s, during the explosion of the HIV/AIDS pandemic and Thatcher's administration. The horror of what was going on inspired him to become an activist and he worked to raise awareness about sexual health. His mapping out of LGBT+ history in the UK helped to bring attention to how far the community has come and how things have evolved. This left attendees with a huge sense of hope and inspiration for how we can keep fighting for more change.
The event gave attendees an incredible insight into being LBGT+ in the workplace, through the perspective of a diverse range of people and provided invaluable advice about how to find an LGBT+ friendly employer. Look out for Part 2 tomorrow where we will look at what the panel said about how to come out in the workplace, how to deal with harassment and how to be a good ally.
Further Information and Support
To book a Careers Appointment please go to myfuture.bath.ac.uk