Rejection is normal. More people will apply for the role than there are roles available. So, most applicants will be rejected at some point.
It can feel devastating and a common response is to blame yourself. This often rears thoughts of not being good enough and creates painful feelings. In fact, studies show that these feelings activate the same areas in the brain as physical pain does. You can hear more about this in BT's Skills for Tomorrow resource on dealing with rejection. Often, in these circumstances, your internal dialogue creates a story that embellishes the facts. Your brain might even use a rejection as evidence to tell you you're not good enough. Many people experience this so you're not alone. To help, here is an article that reframes some of those deflating thoughts.
Since rejection is so widespread and not talked about enough, I have written this article to explore different sides to the story.
Redirection not rejection
Rejection doesn't mean failure. It can be an opportunity to seek feedback or redirect you to something more fitting. Sometimes a rejection means that, not only are you not right for the job, but the job is not right for you. Simply knowing this is progress.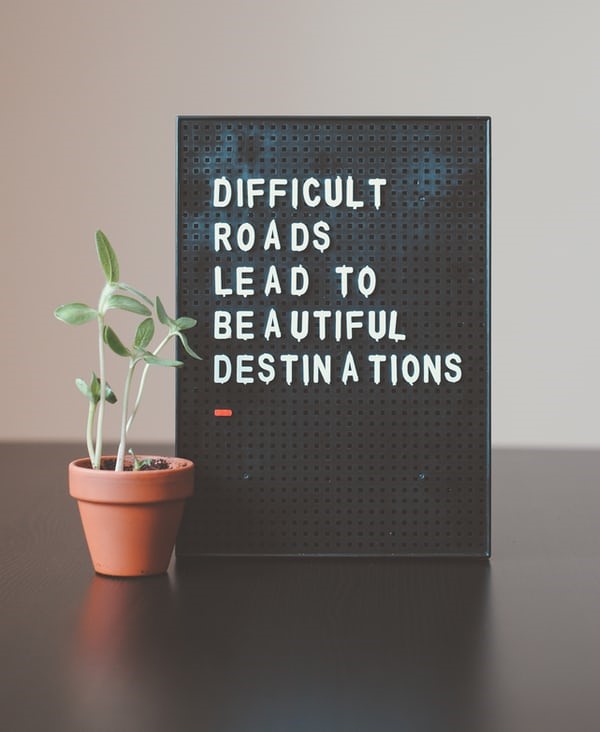 Going back to separating story from facts, let's consider the expectation gap. Rebecca Fielding, founder of GradConsult, highlights in her TEDx talk the discrepancy between what the majority of graduates expect upon graduation and what they actually to do. I.e. starting a graduate scheme, earning 27k straightaway, working for a household name etc. This is generally based on skewed stats presented by the media and isn't helpful. A graduate scheme is not the benchmark for success and doesn't suit everyone. Small, lesser known employers can be much better for creativity and having an impact. Not to mention less competition. From the talk, it became clear that there is no one size fits all.
Influence not control
Many hiring decisions are based on factors outside your control, for instance, maybe they had to select an internal candidate. There is nothing inherently wrong with you. A part of feeling in control is accepting what you can't control. Equally, accepting that it's okay to feel upset when things don't go to plan. The real problem is when you feel helpless.
A good strategy is to focus on what you can influence, i.e. your relationship to job-hunting. Emily, a Bath MSc student, wrote an insightful blog on staying motivated whilst job-hunting. Read to get some great tips on reducing application fatigue.
Protect your mental health
Getting rejected is not pleasant for anyone and can have a knock-on effect to your self-esteem, motivation, your vision for the future, and much more.
To help stem the flow of these feelings, look at what you have achieved so far. Think about any previous jobs or volunteer roles you've had. It means that someone wanted you and you were chosen over others.
If this is not helping and your mental health is being negatively impacted by the job-hunt, consider seeking mental health support. Try counselling, helplines, and explore Mind's cornucopia of resources. If you're a current student, you can contact the wellbeing service at wellbeingservice@bath.ac.uk.
In the face of rejection, the best thing you can do is look after yourself.