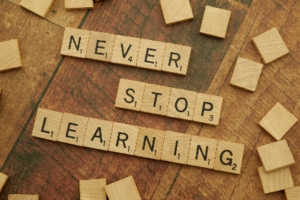 There are many reasons why you may have chosen to go on a placement. Now you have returned to your studies you may be feeling a variety of things about your experience:
I loved it and can't wait to return (maybe you've been offered a graduate role)
I didn't enjoy it and now feel unsure about my career after graduation
I liked elements of the job and employer but it's not quite the right match for me, I wonder what my other options are?
Before the memory of your time on placement fades too much, we encourage you to reflect on your experience and use these insights when planning your next steps.
What did you learn on placement:
About yourself?
About your skills?
About the job role?
About the sector?
Things to do now:
Create a "Happy file"
Include details of times you've done well on placement, emails with positive feedback and copies of personal development reports from your placement that highlight your achievements.
Reflection
You may have loved your placement experience, or it may not have lived up to your expectations. Regardless you will have learned a great deal about yourself in terms of work and career ideas. Learning what you don't want is as valuable as learning what you do want.
Note down your responses to these reflection tasks:
What aspects of the environment did you enjoy?
What aspects of the workload did you enjoy?
What about your placement role made you feel energised or drained?
For guidance on recognising your strengths
Are there skills you wish to develop further?
Maintain contacts and relationships
Note down the names, job titles and emails of key contacts you made whilst on placement.
Make contacts on LinkedIn with colleagues to keep the relationship "warm". For advice on networking using LinkedIn
Update documents and profiles
Update your CV whilst the details are still fresh in your mind.
Update your LinkedIn profile with successes from your placement. Seek recommendations from colleagues and make the most of the advanced features on LinkedIn to make your profile interactive and engaging.
Keep a copy of all your POLO and GOLF forms, including any "in house" professional development documents. If you wrote a placement report keep a copy along with any documents which outline your job description and the duties of your role.
Use the Careers Service
The careers service is here to help you maximise your placements experiences and turn them into valuable career learning. The #careerfulfilment resources include the tools you need to be successful and fulfilled in your career long term. Explore your strengths and values, learn how to maintain your wellbeing, and learn life-long career management skills. Your career path may be something that takes up a large part of your life. Your placement helped you start to develop skills to navigate the ups and downs of your career.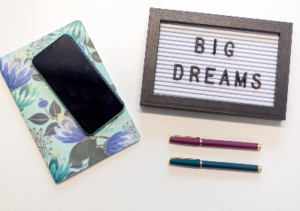 Final thoughts
You may participate in work experience, short internships, and volunteering rather than a placement and this strategy works well for those too. Gaining insight into your career goals and aspirations can happen in a variety of settings and at any time in your career. Using these reflective strategies and developing your reflective skills will assist you to plot a career path that is tuned to your goals and help you towards career fulfilment. Even if your experience was not as enjoyable as you hoped, you have greater insight into what motivates you and gives you job satisfaction.
If you would like to talk through any of this further why not make a Careers appointment or drop a line to the mailbox careers@bath.ac.uk
With thanks to Aste Dahl and Jo Rouse for additional information.